A few weeks back, images of a mblu bezel-less phone attributed to Meizu were spotted on Weibo. This was the first we heard about mblu. Then, we presumed it to be a special series of phones by Meizu with bezel-less screens. Now, a new development regarding the same has come to light.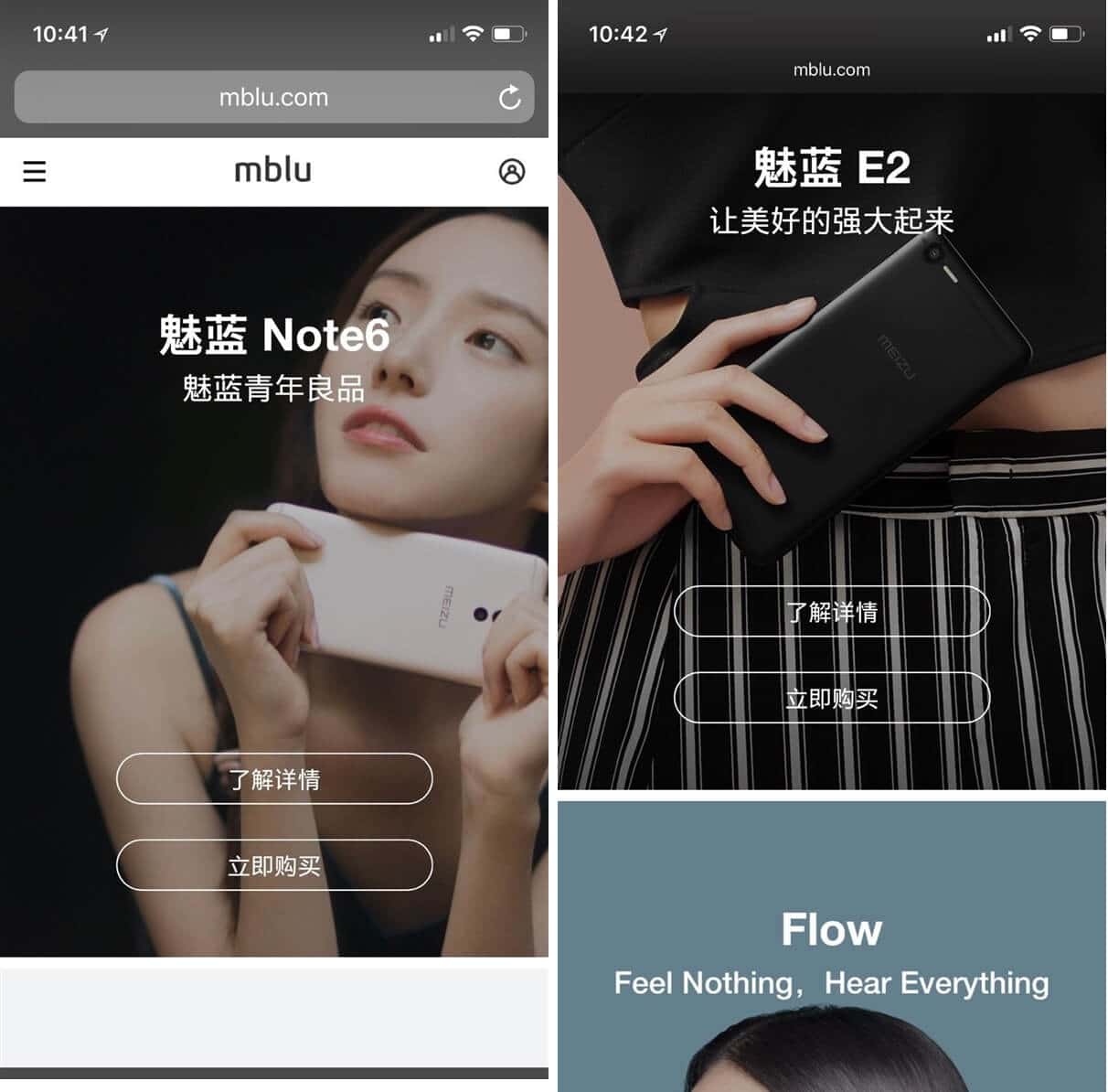 Reports are doing the rounds in Chinese media that Meizu is will soon break up into two brands. Or more like a owner-subsidiary relationship like the Huawei-Honor brands. It has emereged that the new sub brand would be called Blue Charm (Mblu). This new report comes after a new website with URL – http://mblu.com (not accessible) was sighted. Thankfully, someone was quick to take screenshots and we have them here for you.
Screenshots of the mobile website clearly show a Note 6, E2, and Flow headphones listed on the website. Rumour has it that the split will result in Blue Charm being a mid-range selling sub-brand like Honor. While Meizu will continue to be the premium flagship brand and sell high-end devices like the Meizu Pro 7. Blue Charm is also expected to use mid-range Qualcomm SoCs while Meizu will continue to use Exynos processors, if these reports are true.
Word around Chinese industry is that the mblu phone might be the first bezel-less phone under the new Blue Charm firm.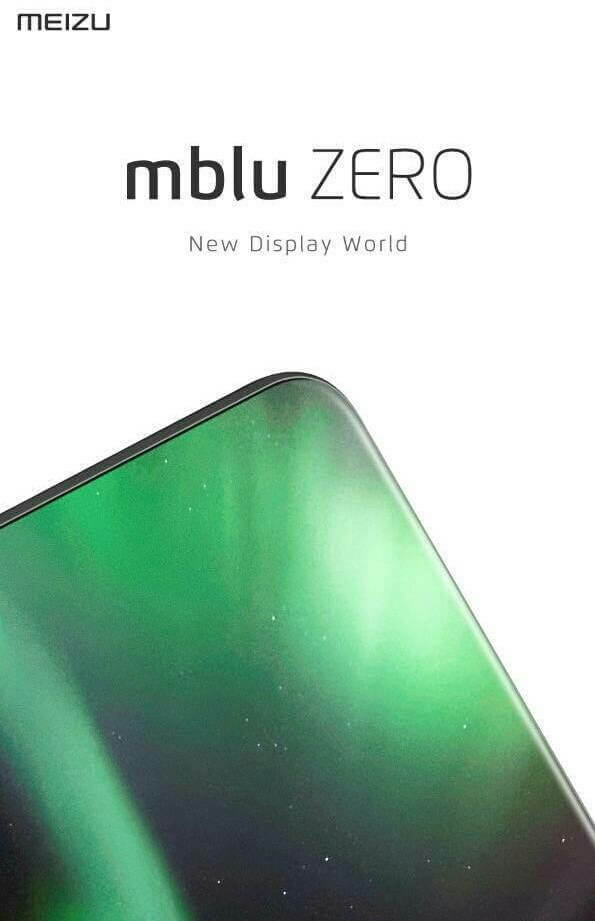 It's also being said that Li-Nan, current VP of Meizu, might take charge at the helm of Blue Charm. Blue Charm currently is a very successful venture under Meizu. Its managed to sell a total of 45 million Blue Charm phones. Half of those sales are reported to be of the Blue Charm Note series. Reports say that the official announcement of the split might come on December 18. As it is the third anniversay date of Blue Charm.