Meizu's 15th-anniversary phone has been consistently in the news for some time. We've seen enough pointers to know by this time that it will be a thin bezel phone. However, all leaks differ so far in determining the kind of design that will be on the device. Apart from the Meizu 15 Plus, there will also be another bezel-less phone by the company in early 2018, i.e. Meizu M6s.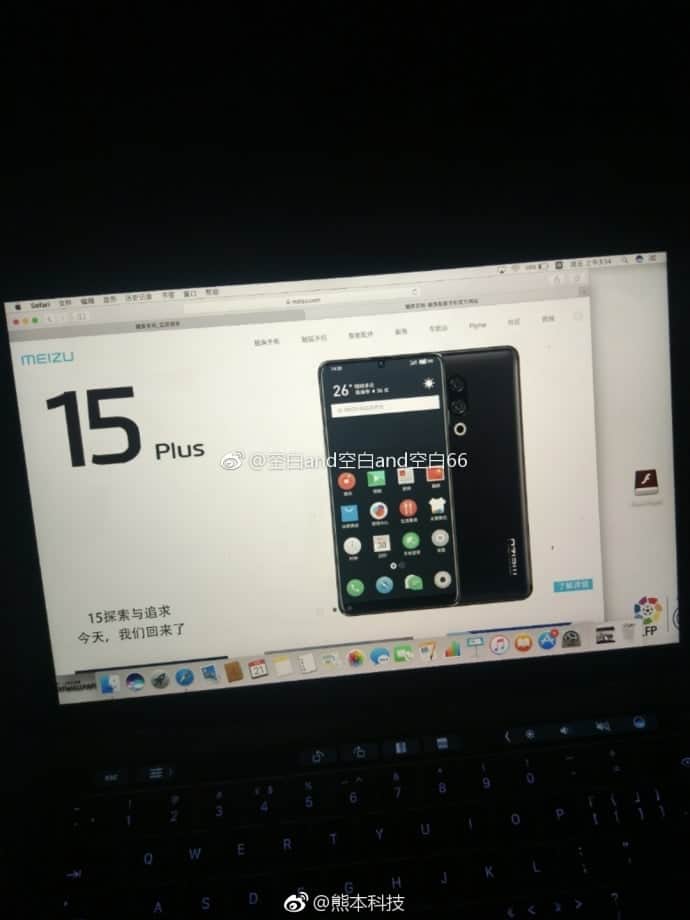 Today, an image showing the alleged Meizu 15 Plus phone on a webpage has popped up on Chinese social media. Interestingly, the smartphone follows in the footsteps of the Essential Phone when it comes to the front panel design. However, Meizu takes thing further and slims down the front camera notch to a large extent, as you can see. There's also the bottom bezels which are present on the phone like we've seen in previous leaks. Apart from that, the rear is shown accommodating a dual camera setup and a fingerprint reader beneath that. One noticeable change seems to be the Meizu branding which is now seen on the bottom left side instead of centre.
We still wouldn't completely take this leaked design for granted since we've got a lot of time before its launch. Word on Chinese streets is that the Meizu 15 Plus will sport this year's Snapdragon 835, while the Meizu 15 will sport a Snapdragon 660 chip. It is expected to launch in March 2018.