Meizu's 15th anniversary will be celebrated in 2018 with an exclusive phone named Meizu 15. We've recently seen packaging boxes of the handset leak online. Today, we've got something more substantial. according to a new leak, the handset was found on Meizu's official website itself. A leaker was on time to capture snaps of that posting. It seems the post has been taken down since.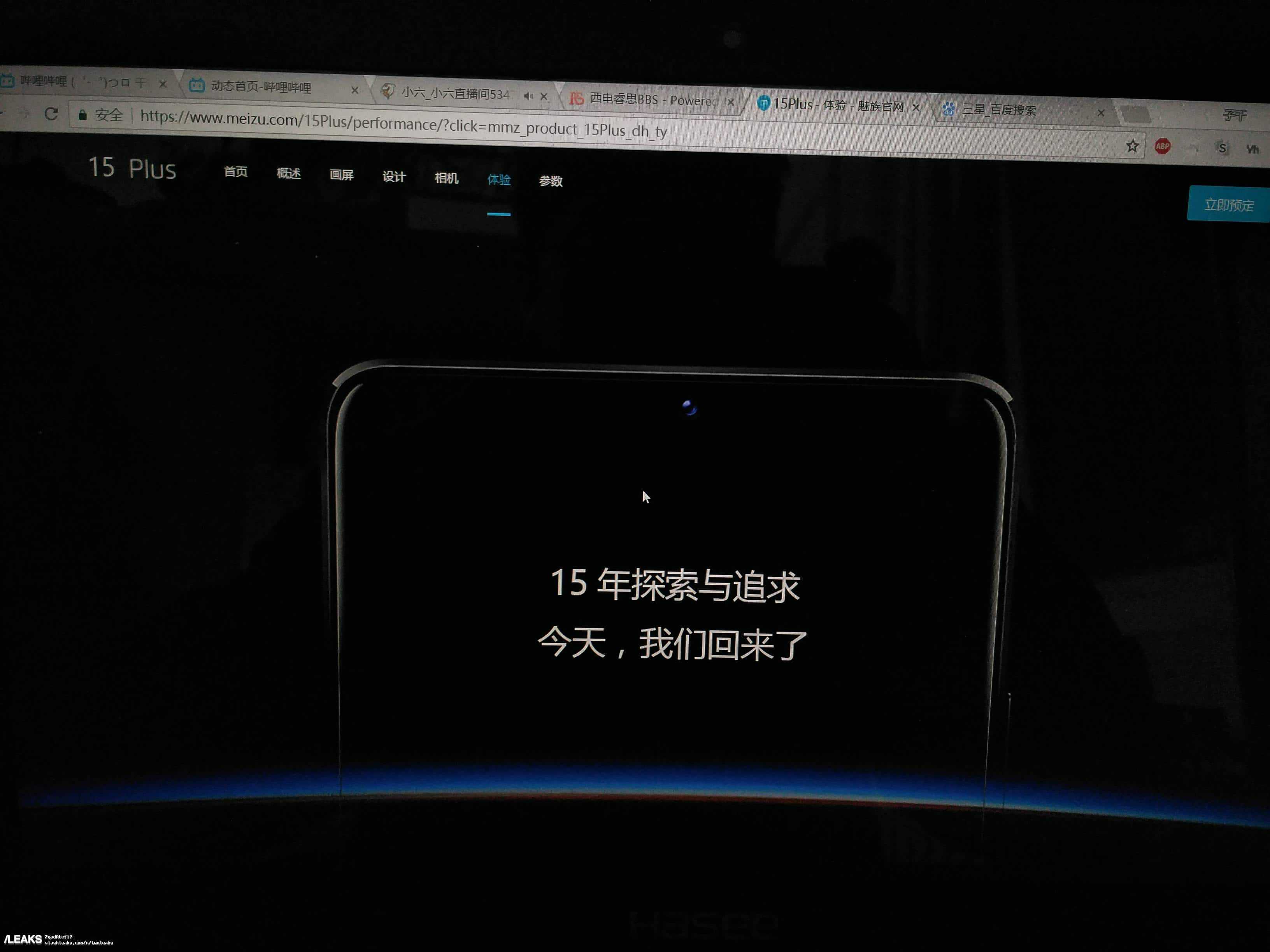 Of course, the image on the official website gives us a glimpse of what we can expect from Meizu. The image is in contrast with other leaked renders and tell a completely different story. Earlier teasers that leaked with the price showed a bezel-less top whereas this official post shows a top with bezels. Also, there's a single camera right in the centre of the bezel.
What surprises us is that there's no ear piece. Or perhaps, it's just not visible. Also, the teased phone's top half is only visible which leaves us wondering about the bottom half.
There's no telling but Meizu is likely to use a 18:9 aspect ratio on the handset to stay in touch with trends. Also, we still haven't had a sniff of the spec sheet of the phone. Although, we reckon it won't be anything short of a flagship.
Meizu will launch the handset in spring next year, so there's plenty of time to play hide and seek game with the Meizu 15. We'll keep an eye on this story as it develops.
Related Posts