2017 has not been a good year for the Taiwanese fabless chip designer MediaTek. The company has seen a steady decline in demand for its chips thanks to lacklustre performance and reduced efficiency vis-à-vis Qualcomm's designs. According to a recent report in the Taiwanese daily DigiTimes, it seems there is some more bad news to follow though with the company being forced to reduce the price on it yet unrevealed Helio P23 range of chipsets.
The reason behind this is because Qualcomm has lowered prices on its Snapdragon 450 series SoC. The chips which were revealed at the Shanghai MWC 2017, have been priced at less than ~$10.50 apiece, this is putting pressure on MediaTek to drop prices to ~$10 or lower just to remain competitive.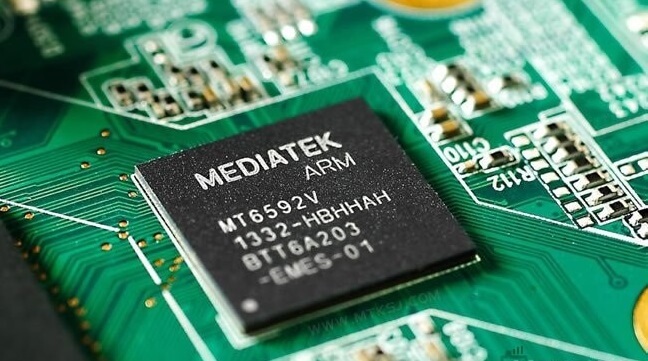 This is problematic due to two reasons, Qualcomm has completely shifted to all its chips to the 14nm fabrication node, and is being charged ~$2,500 per wafer by Samsung to manufacture the chips. Thanks to these advancements Qualcomm can harvest more chips from the same die area and more importantly reduce costs and pass them on.
MediaTek which depends on TSMC for manufacturing its chips is currently on the 16nm fabrication node, which means higher cost of production (reportedly ~$3,500 per wafer) and lower number of chips from the same die area. This means higher cost of production which in turn forces MediaTek to reduce its own margins per chip sold to remain competitive.
Read More: Qualcomm unveils its Snapdragon 450 series SoC at MWC 2017, Shanghai
Initially, MediaTek had planned to sell the P23 range of chips for around ~$15 apiece according to DigiTimes sources with a target of around 5-6 million chips per month. But after the Snapdragon 450's reveal the company had revised pricing to ~$11 /$12. Now after Qualcomm announced the pricing on the same, MediaTek has got to reduce the prices every further to secure orders from its major Chinese clients. The Helio P23 chips have reportedly bagged orders from OPPO, VIVO, Gionee and Meizu according to the same sources.
This is not good news for MediaTek in any way, the company saw its gross margin grow to 35% in Q2 of 2017 from 33.5% in Q1 of 2017. However, put in perspective of 2016, the gross margin has come down 35.2% during the same time period. This, however, does mean cheaper handsets are on their way, likely featuring MediaTek's chips.
Follow us on our social media to keep up to date with the latest in the world of Android.