MediaTek, Qualcomm's primary competitor in the SoC sector revealed its latest MT8516 SoC at Google I/O 2017. The company claims that it has designed the chipset around Voice Assistant Devices (VADs) which include Google Assistant support. This latest SoC also comes with Android Things pre-certified System on Modules (SoMs). MediaTek stated that new Google Assistant powered devices using the new SoC would be expected hit the market in the Q4 of 2017.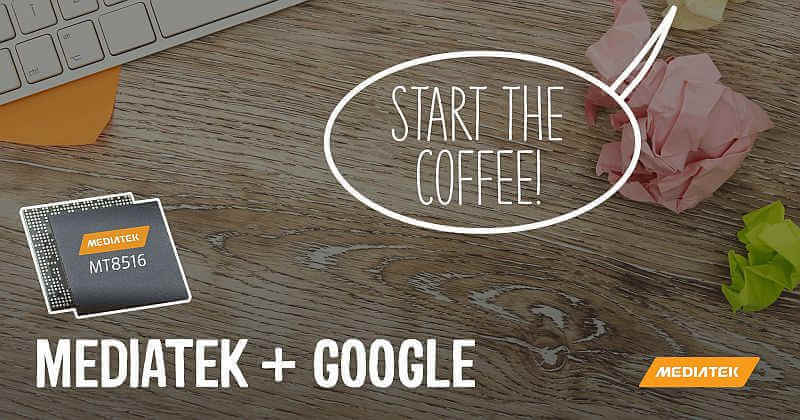 The MT8516 SoC features a 64-bit quad-core ARM Cortex-A35 MPCore clocked at up to 1.3GHz. The SoC also integrates support for WiFi 802.11 up to standard n and Bluetooth v.4.0 connectivity options. The chipset for microphone voice input and connected audio products comes with interfaces for Time-Division Multiplexing (TDM, up to 8 channels) and Pulse-Density Modulation (PDM, up to 2 channels). The MT8516 chipset has a very flexible memory support ranging from LPDDR2, LPDDR3, DDR3, DDR3L and DDR4 to accommodate every use case scenario and platform budget.
Joe Chen, Executive Vice President and Co-COO of MediaTek at the launch of the new chipset, said,
Smart home products are growing in popularity and MediaTek's expertise is making connected devices smarter, smaller and more power efficient without sacrificing performance. Our dedicated Android support will help expand the market for voice-based intelligent devices.
The company says that the MT8516 can deliver a seamless smart-home user experience with an interaction between voice commands services and platforms like Google Assistant and Android Things based hardware and Internet of Things (IoT) products.
Follow us on our social media to keep up to date with the latest in the world of Android.