LineageOS has been the Custom ROM of choice for all the device tinkerers and enthusiasts who love to change the ROMs on their device to test the latest software on their devices. There are many Android Nerds who change the stock OS on their phone as soon as they purchase it. LineageOS ever since it changed its name from Cyanongenmod has been on to a successful path. Last month, we reported that LineageOS has crossed the mark of 500,000 active installs on various devices.
Also Read :LineageOS now comes with a One-Hand mode in the latest builds.
One month and 500,000+ active installs later, we now have news that LineageOS has successfully and rapidly gone past 1 Million active installs. This stats can be found on the LineageOS stats page which currently show 1020211 active installs (at the time of writing).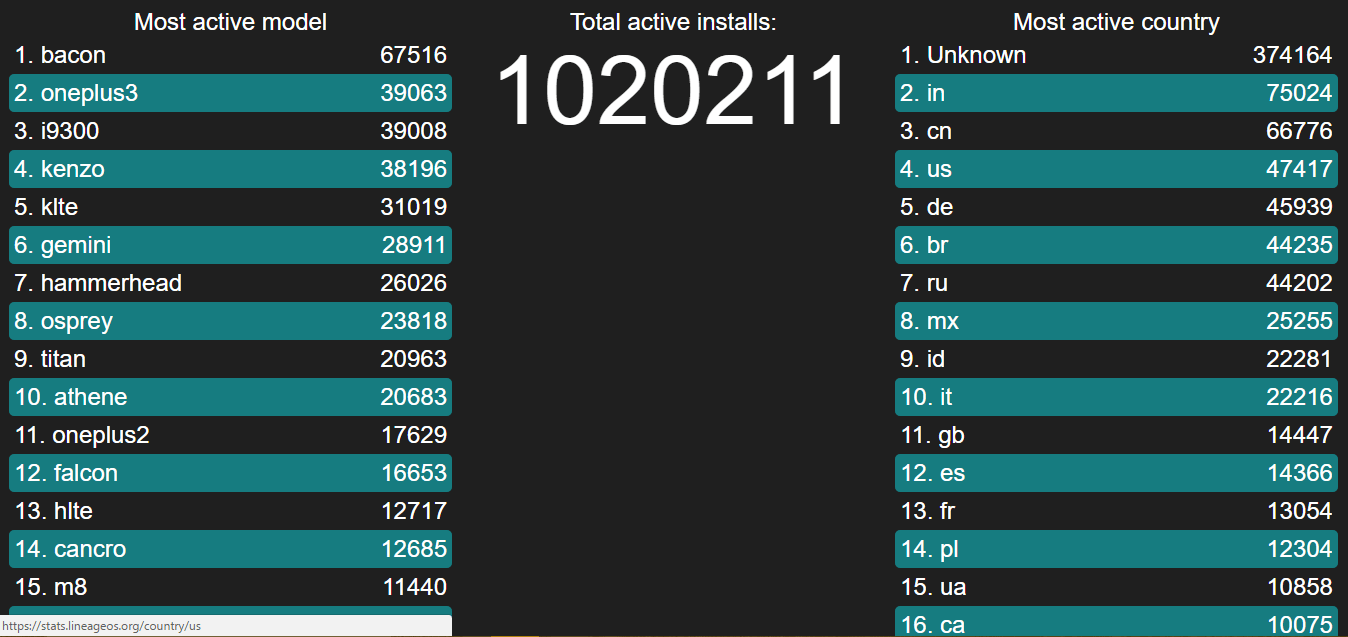 One thing worth noting is that when LineageOS went past 500,000 active installs, the most popular device was the OnePlus One and now that LineageOS has gone past the 1 Million active installs mark, the most popular device remains to be the OnePlus One followed by the OnePlus 3/3T but the margin between the first and the second is almost 30,000 which shows that the OnePlus One users have been using this ROM the most on their phones. This could be attributed to the stability that the ROM gives on the device or it might be a personal preference.
Nevertheless, after the departure of Cyanogenmod, LineageOS has seen some huge acceptance rate from the fans of Cyanogenmod who have kept faith in the team behind LineageOS. The team at LineageOS is currently not accepting any kind of donations but the device maintainers can add support for the devices that are currently not supported by LineageOS.