LineageOS, the successor to the most popular open-source Custom Rom CyanogenMod has already seen some success. The successor to the open-source ROM has already been popular among the device tinkerers and last month it already reached the 5,00,000 active installs milestone worldwide with the most popular device being the OnePlus One.
The community at LineageOS is also very helpful and they publish every new change that has happened to LineageOS in that week at the end of the week which they call it as " Last week in LineageOS ". This is a blog post where the team gives all the details of the code changes and the new features that have been added in the new builds of LineageOS. Also given in the blog post is the list of devices that have been newly added to their already huge build roster that consists of maintaining 125+ devices.
Also Read : LineageOS passes 500,000 active installs worldwide
Last week, that is on the 6th of March, LineageOS community published one such "Last week in LineageOS" post which had one big feature. That feature is the One-Hand Mode which is used to shrink the display size to 4, 4.5 or 5 inches according to user's needs to use the phone with ease. They have also added a short video demonstrating the feature in action which will give you the idea of how this feature works.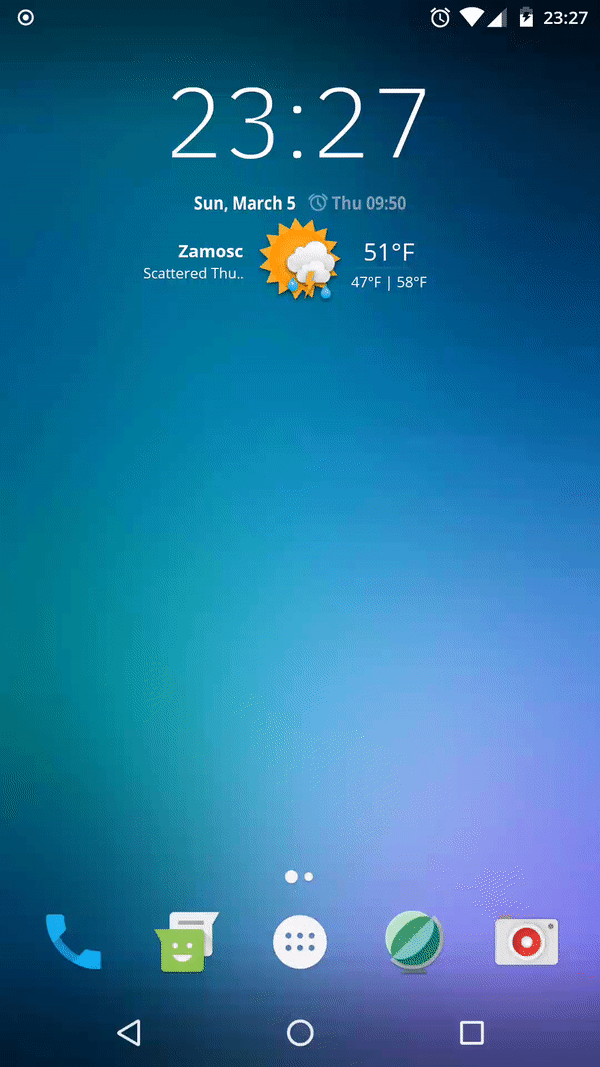 The post states the following changes that happened in last week i.e since 27th Feb, 2017.
Addon SU for LineageOS 13.0 is fixed (addon-su-13)
Single Hand Mode has arrived! (oneHand)

This feature is enabled in all LineageOS 14.1 builds from 6th March 2017. To use it on devices with on-screen navigation buttons, swipe right or left on the home button. On devices with hardware keys, you can set the trigger for this mode in 'Settings > Buttons'

Build roster

Added 14.1 devices

ham – Lenovo ZUK Z1 (#163343)
vs985 – LG G3 (Verizon) (#164192)

Removed 14.1 devices

chagallwifi – Samsung Galaxy Tab S 10.5 (Wi-Fi) (#164362)

"Our current wifi fix does not work with signing and it will not be fixed in time" ~deadman96385

Added 13.0 devices

maguro – Samsung Galaxy Nexus (GSM)
toro – Samsung Galaxy Nexus (Verizon)
toroplus – Samsung Galaxy Nexus (Sprint)
Nevertheless, this feature is very useful espescially for people with shorter hands or if the phone is to be used only with One-Hand. LineageOS is already on its way to become a hugely popular ROM which is offering stablility and features to its users. We will keep you posted about other new changes in LineageOS as we know about them. Stay tuned.