LG today announced a 77-inch flexible and transparent OLED display. The display has an aspect ratio of 16:9, the traditional widescreen format that we are so used to these days with a UHD resolution of 3840 x2160 pixels. The display stands 1.705 metres tall and presents with a 40% transparency. It can even be set up with a curvature of up to 80°.
The company has released a couple of images of how the display looks in action and it can be seen viewed as a massive, curved screen with transparency similar to a glass with light tinting. As this unit is specifically made for signage and advertisement hoardings it is highly unlikely to show up in any other day to day applications. Although this does show the rapid maturing of OLED technology in recent years and what to expect in the coming years.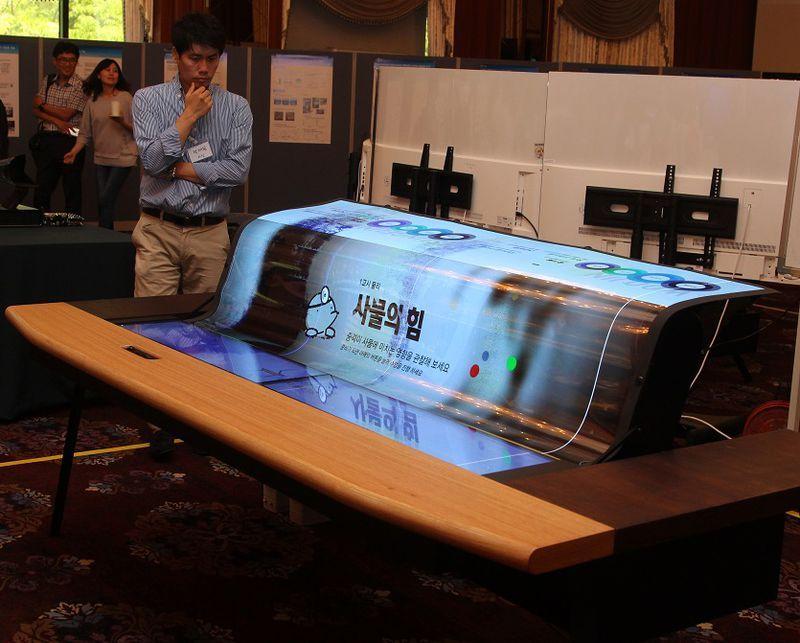 This is also a rather important achievement for LG since it is one of the few OLED display manufacturers out there and we have been hearing about foldable smartphones of late. The fact that the company is capable of producing such displays only further fuels the fire of at least proof of concept devices being in the works.
Follow us on our social media to keep up to date with the latest in the world of Android.