FCC (Federal Communications Commission) filings are sought after because they signal the release of a new device is near. Speaking of that, we've just had the bigger brother of the Pixel 2 land there. Though there isn't anything more to the story than that. Also, the FCC filing doesn't clearly state the Pixel 2 XL in clear words, we have our previous knowledge to make up for it. If you open the source link, you might see the model number of the documented device. The model number is G011C. That's our lead.
Yous see, a month or so earlier, the Pixel 2 also held a meeting with the FCC and it had a model number G011A. Does that series look familiar? Well because it is. The Pixel 2 was spotted with Snapdragon 835 and a squeezable edge feature at that time. Moreover, an earlier leak that revealed the Pixel 2 XL codename as "Taimen" pointed to the same model number G011C. Apart from this new info, it is also confirmed that LG is the manufacturer of the device. And HTC is responsible for putting together the Pixel 2.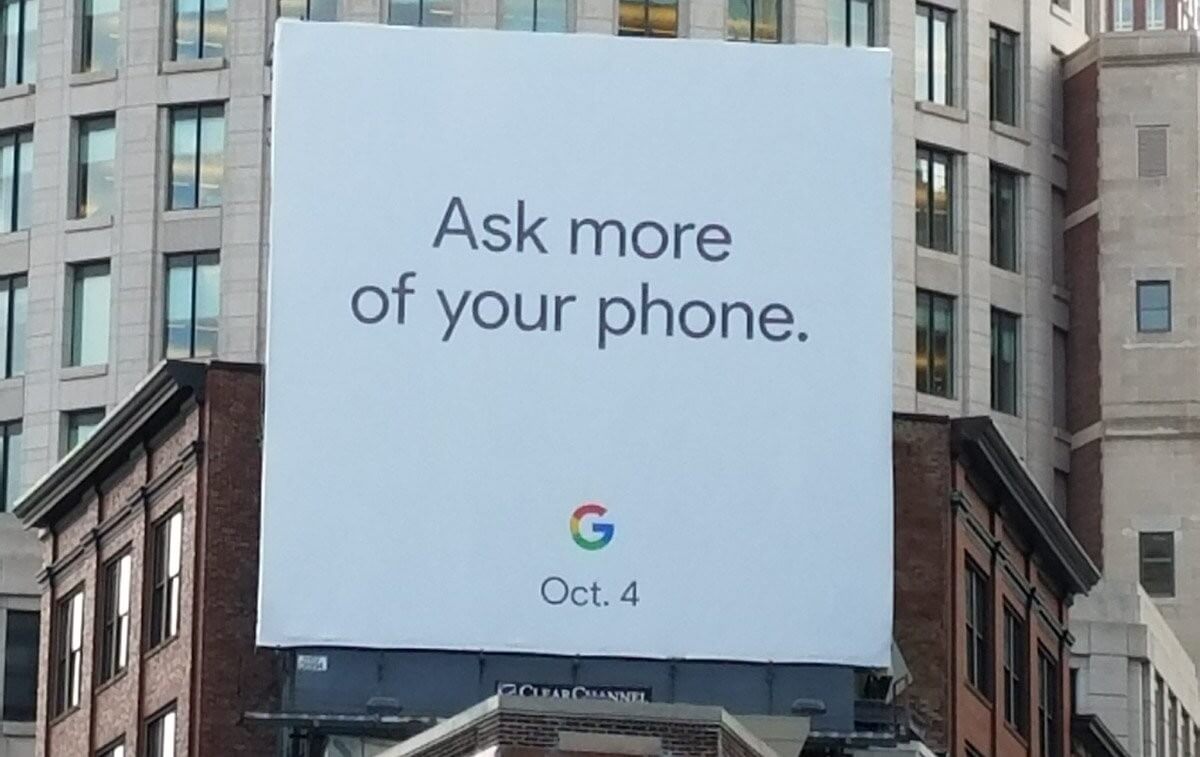 Elsewhere, we have another interesting development regarding the launch event of the Pixel 2 twins. An image shared with Droid-Life shows a billboard laid out in plain daylight in Boston city. If the billboard phrase and logo is anything to go by, this might very well be the Pixel 2 event. Earlier rumors have pegged the date as October 5. But if you look at last year's event, it was coincidentally held on October 4. What makes the billboard a bit dodgy is the phrase "Ask more of your phone". If taken literally, this would mean a product related to Google Assistant. But if think of the term figuratively, it could mean a new phone. Make what you will of it. The dates do fit in perfectly with the last year launch, so it is possible that this is the actual Pixel 2 unveiling event.
Get notification about our latest updates, leaks, hacks & exciting offers in realtime!