LG has teased for the G6 yet again. The Korean company wants the world to strongly know that the G6 would pack it's own virtual assistant.
The LG G6 is rumored to be powered by Snapdragon 821 & not the 835.The device will sport a 5.7-inch display with 2,880 x 1,440 resolution with an aspect ratio of 18:9.The G6 is also widely expected to come with waterproofing capability and this is said to be one of the reasons why LG's next flagship will ditch the removable battery to give way to water resistance.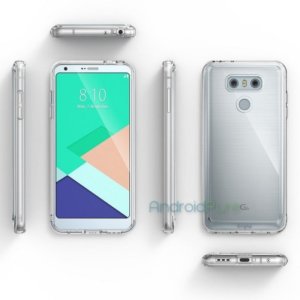 The teaser uses buzzwords like "Artificial" and "Intelligence" which seems to imply the inclusion of AI in a not so subtle manner. This makes complete sense as in this era of smartphones, you cannot launch a flagship smartphone without an AI Assistant and LG seems to know exactly that.
LG also vaguely hints that its implementation will be "less artificial" and "more intelligent" than the other counterparts.
LG G6 is one of the most awaited Android smartphone along with the Samsung Galaxy S8.The company stresses that it will be the first company to present the "Next Generation" of smartphones, clearly stating that the Samsung Galaxy S8 is not launching in the Mobile World Congress on Feb 26.
It's also worthy to note that a rumour earlier stated that the LG G6 would be the first non-pixel smartphone with the Google Assistant out-of-the-box. But this report suggests otherwise suggesting that it would come with an Assistant of its own.
We are hoping for the LG G6 to come with the Google-Assistant instead which would streamline things more as there are too many AI assistants out there, many of them being a gimmick.