Recently in a report at India Today Tech, it was confirmed that OnePlus's latest flagship the OnePlus 5 will carry a dual-rear camera package. This was confirmed by annexed images (below) that the article claims are sourced from people who worked at the company or with the device itself.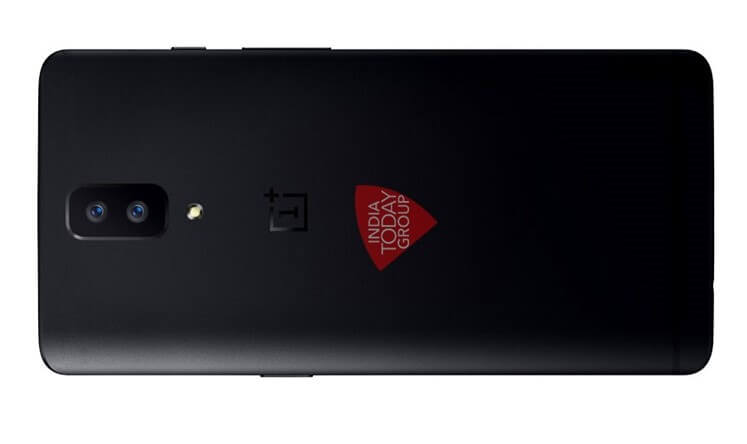 The image shows the rear camera module in a vertical orientation with the LED-flash separate. Below the flash, one can see the iconic OnePlus logo. The device seems to look very similar to its predecessor the OnePlus 3 and 3T in all other regards, with the priority slider and volume rockers on the right with the power button on the right flank. The brushed aluminum chassis retains the bar shape but with slightly more rounded edges for easier in-hand grip. Another interesting omission is the lack of any fingerprint scanner at the back which means that the company plans to retain it under the display up-front where it can also double up for gesture input functions.
Although there are no details on the rear camera package and what sensor or lenses it is using, the selfie camera up-front is the same 16-megapixel unit found in the OnePlus 3T. As for the rest of the specifications, it would powered by a Snapdragon 835 octa-core SoC coupled with an Adreno 540 GPU with at-least 6 GB of RAM. For internal storage, the device is likely to come in 64 GB and 128 GB variants. The article cautions by saying none of the external design is final and it would only be locked in closer to the announcement and launch of the device. On the software front, the device would most likely be running the latest version of Oxygen based on Android, v.7.x, Nougat. The leak does not give us any other details about the OnePlus 5 or how it looks from the front and what all ports it would bearing although it is safe to assume that a USB Type-C port would be present.
The inclusion of dual-rear cameras does not come off as much of a surprise considering almost every other flagship that has been launched this year has this set-up. The immediate advantage of having dual cameras is the optical zoom one can achieve apart from integrating two different images to create interesting effects like bokeh and extra sharp portraits, macro shots.
Read More: OnePlus 5 confirmed by the Chinese certification board
The article goes on to state that the OnePlus 5 will be launched in India in the coming two months with June being likely. This would make the OnePlus 5 one of the earliest launches vis-á-vis the OnePlus 3 which only came to the country post-July.
Follow us on our social media to keep up-to date with the latest in the world of Android.