Leagoo T5 will be the company's next flagship device for 2017 and as expected, it will follow the dual rear-facing camera trend from other manufacturers. This is first for Leagoo following the demand for cheap high-end device with dual rear-facing camera and so it really does need to push the boundaries. As the camera will be the centerpiece of this device, Leagoo decided to integrate a topnotch Sony 13MP monochrome sensor coupled with OmniVision 5MP color camera. The front of the Leagoo T5 will also employ an OmniVision 13MP camera with an addition of soft LED flash which is a must have feature for selfie lovers.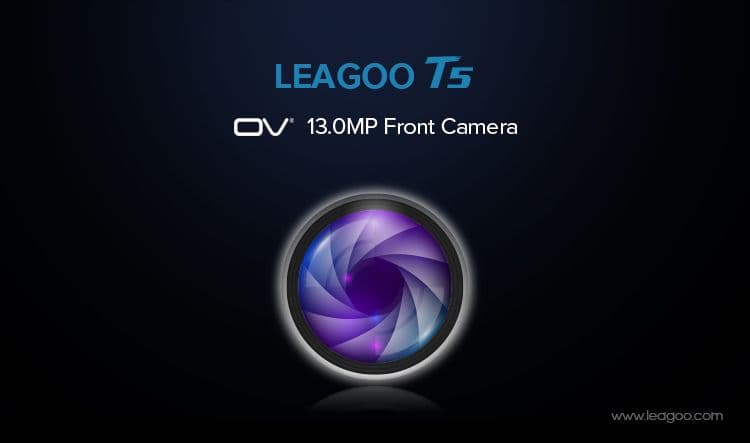 The combination of the Sony 13MP monochrome sensor and OV 5MP sensor will help the device capture extreme details from its subject, thanks to wide f/2.0 aperture and customized 1/3.06″ sensor. In case you are wondering how the dual camera set-up works in this device, the monochrome sensor from Sony will focus on capturing little to extreme details from its subject while the OmniVision 5MP camera will be providing color for the images taken by Sony monochrome sensor. The wide aperture will also help the device to capture lowlight images in utmost details.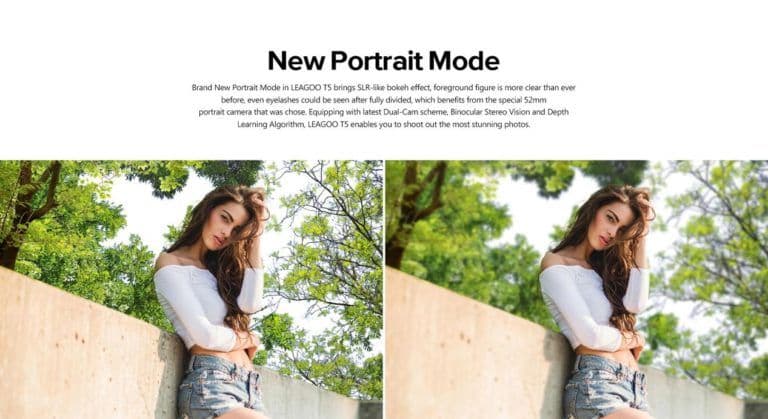 One of the feature I'm really excited about this device is the portrait mode, which we have seen from more established company flagships such as Apple. With the help of 52mm portrait lens, Leagoo T5 will be able create an SLR-like bokeh effect where the background is blurred out to create a sense of depth in a photo. Leagoo also claims that the subject in the foreground is "more clear than ever before" that we can actually see the subject's eyelashes fully divided from each other. This is an ambitious claim to be honest, as there are also factors to consider when taking portrait photos and not everyone would be able to achieve that. But that doesn't mean it wasn't real as we have yet to see the unwrapping of the device next month.
Key Specification:
5.5″ FHD display
13+5MP rear-facing camera
13MP front-facing camera
4GB of RAM
64GB of ROM
Quad-core SoC clocked @ 1.8GHz
3,000mAh of battery
The Leagoo T5 is a well-specced device and for under $200 USD, there is really nothing to complain here. We will hear more about this device when it comes out somewhere in July this year. But this is no easy task for the Chinese OEM as Doogee Mix, which was relased earlier this June, is just behind the corner.
Please subscribe here to get a $50 coupon and free gifts when the presale starts.