The Samsung Galaxy Note 8 hype train is slowly building steam and today we have received new material regarding Samsung's phablet flagship. Two images originally surfaced on Weibo showing the front panel of the upcoming Note 8.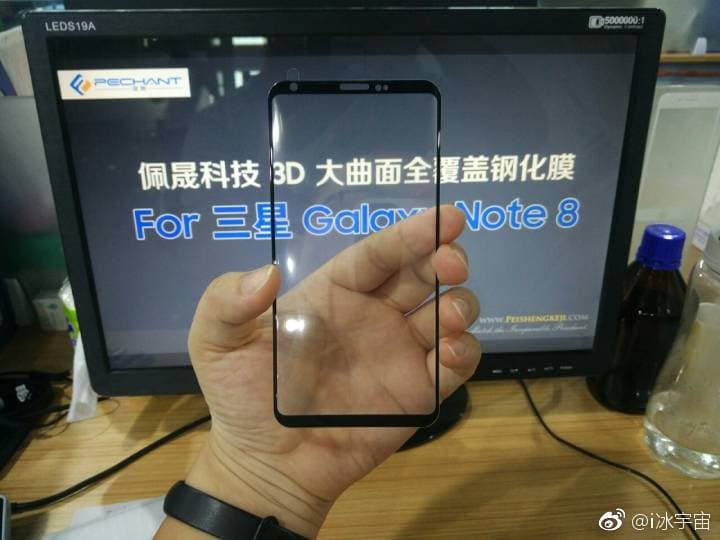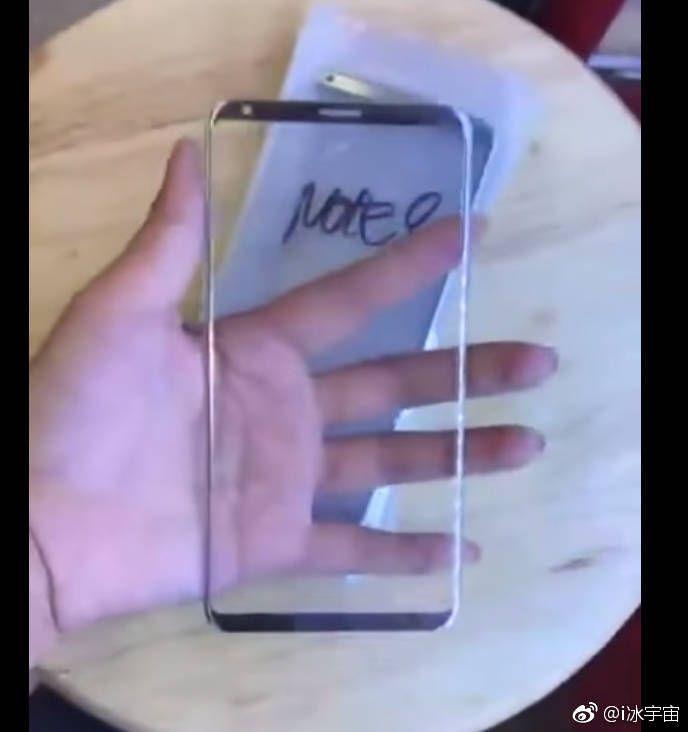 The images (above) show the front panel of the phablet and they are very reminiscent of Samsung Galaxy S8 and S8+. With almost non-existent bezels and an infinity edge-to-edge display, the leaked panels leave no doubt that the upcoming phablet will not have anything major upfront apart from the selfie camera and assorted I/O sensors. We can expect the fingerprint scanner to be relocated to the rear of the phablet like the Samsung Galaxy S8 series.
The upcoming Galaxy Note 8 is going to feature a 6.3-inch Infinity display, which is marginally larger than the 6.2-inch display on the Samsung Galaxy S8+. Even so, the phablet is not going to be much taller than rival Apple's iPhone 7 Plus due to the compact design and 18.5:9 aspect ratio display. The Samsung Galaxy Note 8 is to be released around August, close to Internationale Funkausstellung (IFA) which is held in Berlin. It is expected to be packing a Qualcomm Snapdragon 836 chipset coupled with 4 GB/6 GB of RAM and 64GB/ 128 GB/256 GB of internal storage. The phablet is also expected to feature the S-Pen, a trademark of this line of products.
The upcoming phablet is supposedly getting IP67 certification as well for better dust and water ingress protection. It will also probably be the first major flagship from Samsung to have a dual camera setup on the back.
Read More:Samsung Galaxy Note 8 might feature a redesigned Infinity Display
What do you feel about the Galaxy Note 8 after this reveal and are you looking forward to its launch, let us know in the comments below. Follow us on our social media to keep up to date with the latest in the world of Android.