The successor to the OnePlus 3 is a very anticipated smartphone of 2017. The OnePlus 3T was hugely popular due to the serious specs and the low price tag. The upcoming OnePlus flagship is expected to be called the OnePlus 5 since the number 4 is considered to be unlucky in Chinese(it resembles the word death).
A rumour has suggested that the OnePlus 5 will feature 8GB of RAM. It is worthy to note that most of the laptops nowadays ship with 8GB of RAM. 8GB RAM is far from the requirement to run Android fluently. Therefore take it with a grain of salt. However considering the fact that the OnePlus 3 was the first phone to sport 6GB of RAM, there is a possibility that the OnePlus 5 may come with 8GB of RAM.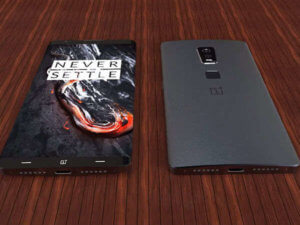 The device will be powered by the Snapdragon 835 SoC coupled with the Adreno 540 GPU. OnePlus is expected to follow the trend and shorten the bezels and finally make a move to Quad HD resolution. The report claims that the OnePlus 5 will include a dual-camera setup. The price of the device is expected to be under $500.
Also Read:OnePlus 5 To include IP68 Water and Dust Resistance,Top Notch Specs
OnePlus has always delivered with it's smartphones since it's inception. The OnePlus 3 and the 3T proved to be top class smartphones and are still one of the fastest Android phones in the market. If everything goes as expected, the OnePlus 5 shouldn't disappoint.