Google's brand new Pixel 2 also came with a new version of Pixel Launcher and if anyone of you was hoping to get their hands on that kind of UX, your prayers have been answered. XDA have just posted that they have the new version of Pixel Launcher up for download.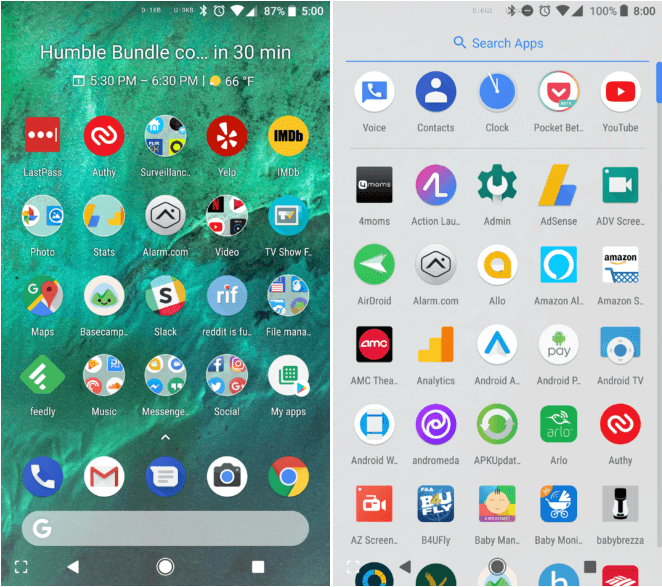 The APK should work on pretty much any Android device with v5.0 or above. Furthermore, there is no requirement for root. Also, the Feed that comes up from the left of the home screen needs the launcher to be set as a system app to work.
If you like what you saw on the Pixel 2, then this is the easy way to get it. Just download the APK and install it on your handset. If you already have the Pixel Launcher installed, this should install on top of it.
Note that the Wallpaper app crashes for some users and live wallpapers can't be selected in it. Fixing this requires root. Otherwise, XDA has a separate bug free wallpaper app but you would need to be on Android Oreo to install it.
The new launcher comes with a bottom Google Search bar that was also integrated into Action Launcher recently. Another addition is the "At a Glance" widget. There are some subtle animation changes as well that you will see once you install it.
Let us know, how you like the new launcher? and did you like the position of the search bar? For more content like this, subscribe to our website to get timely updates.
Download Pixel Launcher from the Google Pixel 2