Do you feel like you need to carry chargers with you all the time, because your laptop and mobile device just doesn't want you to have a productive day without giving you flashing battery signs and "10% battery remaining" notifications? These days, productivity and creativity isn't just limited to one's desk, but ideas are shaped on the go in coffee shops or airports. And if you are a frequent commuter/traveler, then looking for a charging port in case your device gives up on you, can be a nasty affair. Now more than ever, you need that power that moves with you.
LAER (pronounced Layer), a bluetooth enabled laptop sleeve which can charge your laptop (PC & Mac), smartphone and tablet simultaneously, thinks itself to be the solution to this problem. So instead of packing chargers, adapters and power banks for all your different devices, you just have to bring LAER.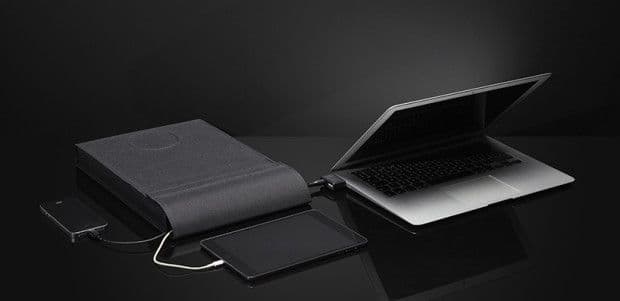 LAER will include DC charging for PC and Mac computers (MagSafe), USB-C charging, USB Quick Charge, and QI wireless charging, switchable battery capacity, and adapters for all countries. The group behind the campaign, London-based ARROE, says it will also release an app (TrackR), to let you track how how much of battery is left. If it works as advertised, the sleeve would let you charge at least three personal devices at the same time. You could keep adding more after that, but ARROE says the battery would drain more quickly. The Quick Charge option would let you charge your device from 0 percent to 50 percent in just half an hour, ARROE claimed. The batteries will be designed to last for about two years before needing a replacement.
The battery cartridge system designed in LAER would also allow you to switch between lower (5,000mAh) and higher (20,000mAh) battery capacities, letting you to chose the power and weight you wish to carry.
LAER also has a proprietary iPhone case to wirelessly charge iPhone on the go. It will allow you to easily switch between wireless and magnetic cabled charging.
Currently raising money on Indiegogo, the laptop sleeve cum multi charger is expected to ship by March of 2018.