The Apple iPhone 8 will be one of the most anticipated releases for Apple thanks not only to it being a major refresh of the line-up but also because the company celebrates the decennial anniversary of the iPhone this year. We have been regularly getting leaks detailing the capabilities of the upcoming smartphone, its design, its internal hardware et al. It is already been confirmed that at the heart of the device would be the A11 SoC, an edge-to-edge OLED display, dual camera module at the back and support for wireless charging. There are more fantastical rumours that attribute Apple to eliminating the iconic home button in the front for a display based fingerprint scanner but we still need to have clarity on that front.
Another area of contention is the physical size of the upcoming handset, which analyst Ming-Chi Kuo had initially predicted to be of the same size as the iPhone 7. Today, iDropnews claims that thanks to leaked insider information it can confidently state that the iPhone 8 will indeed be a larger device than the iPhone 7. This it attributes to leaked information which includes the actual dimensions obtained via factory workers. The article state's that the iPhone 8 measures 143.59 x70.94 x7.57mm, compared to the iPhone 7 which came in at 138.3 x67.1 x7.1mm.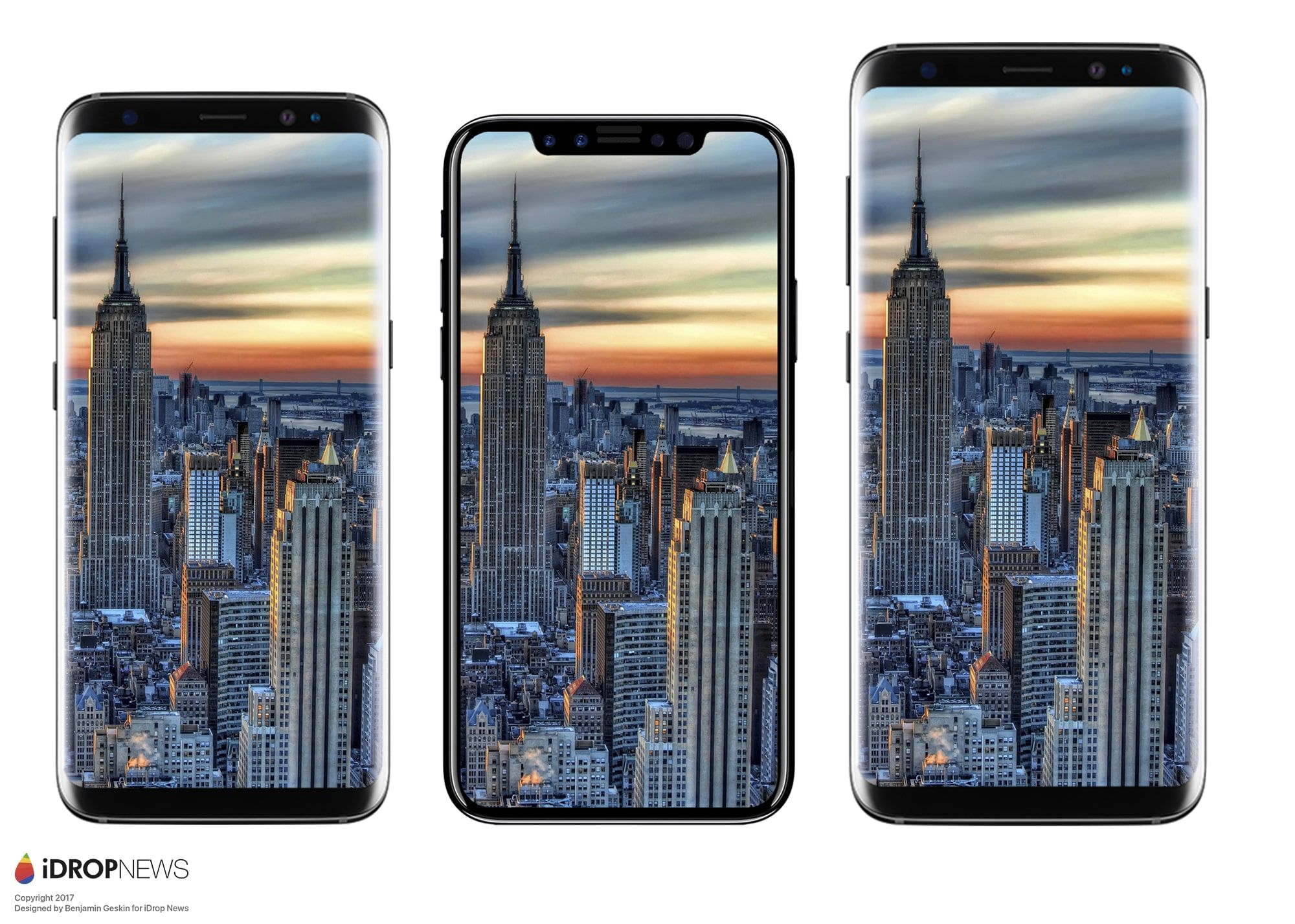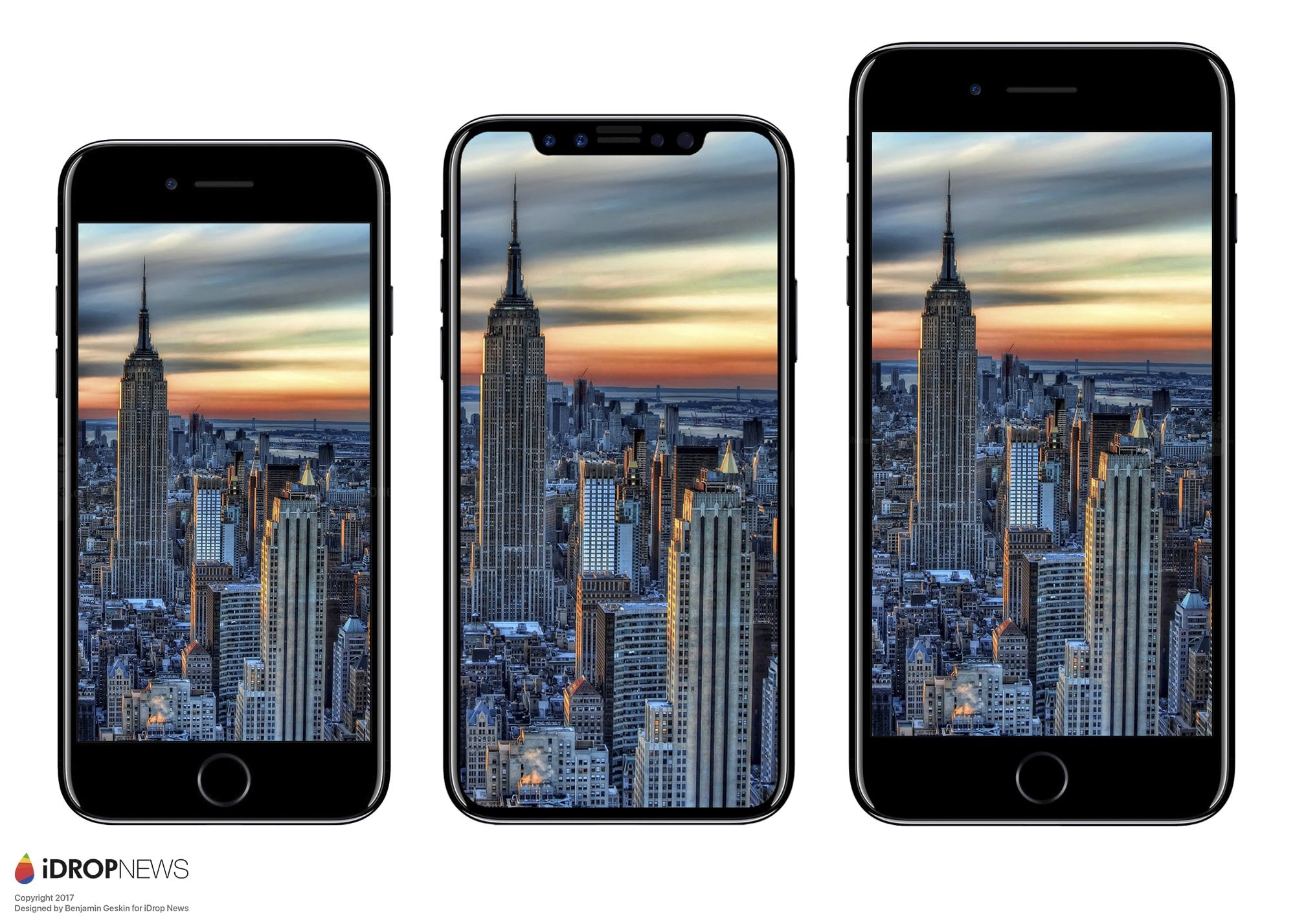 It further elaborates these claims with detailed render images of the iPhone 8 vis-á-vis the current iPhone 7. And as a bonus also puts the handset in the ring against its arch-rival, the Samsung Galaxy S8 and S8+. The images quite clearly show the iPhone 8 being significantly larger than the older iPhone but it manages to remain competitive vis-á-vis the Android handsets by having a similar edge-to-edge display. The images also show the upcoming Apple smartphone come without a home button up front with all the sensors of the device being moved into a small strip on the top of the device which is wrapped around by the display, much like the recent Essential smartphone that was leaked yesterday.
What do you feel about these leaks, do you like this bold direction that Apple is taking or would you rather prefer them going with a more traditional iPhone look? Let us know in the comments below and remember to follow us on our social media.