The iPhone 8 is one of the most anticipated smartphones to release in this half of 2017. Marking a clean break from the past 10 years of iPhone design philosophy, the smartphone might be the first to forgo Touch ID since its introduction with the iPhone 5S. This was alluded to in a recent leak over at Weibo.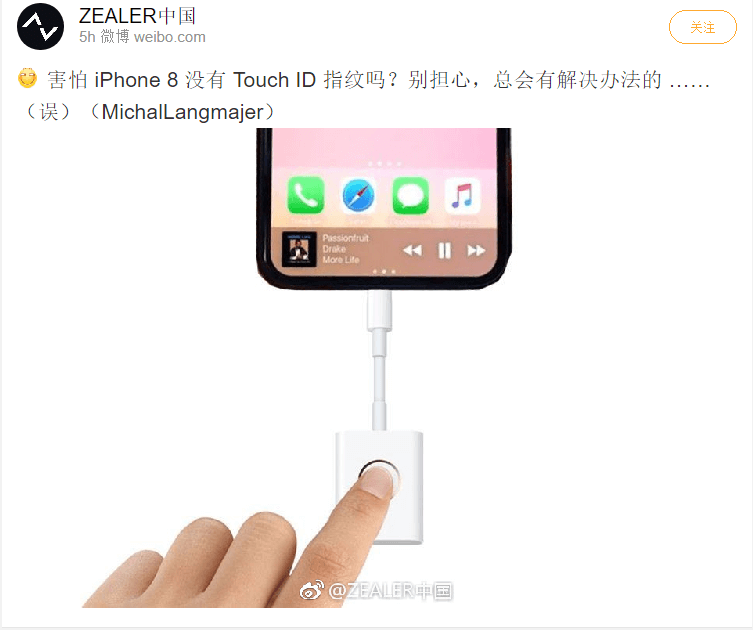 If the leak is to be believed, thanks to the minimal bezel design adopted by the company, there is no space to include the Touch ID sensor. This is primarily because Apple does not want to relocate the sensor from the front lower bezel to the rear of the handset. To counter this lack of a fingerprint scanner, Apple is said to be including a facial recognition feature that may or may not be as secure as Samsung's implementation of the same.
Please note that the Apple iPhone 8 is to be the first smartphone to come with a Super AMOLED display. Coupled with a brand new SoC, improved performance and a better camera we can expect the device to redefine the bar for a premium smartphone once again. The smartphone will also be the first to feature wireless charging for an Apple device.
Read More: Comparision of Apple iPhone 8 and the Samsung Galaxy Note8 display
Thanks to earlier leaks we can say that this leak has some merit although since all leaks are based on speculation about what may or may not be, it might be best to wait for more information to come by.
Follow us on our social media to keep up to date with the latest