Update: The Flipkart listing of the new iPad's.
Apple had revealed quite a lot of devices in late-March, including the Red iPhone and the updated iPad for the year. Now the iPad (2017) has been put up for pre-order on Flipkart, pricing starts at ₹28,900 for the 32 GB WiFi only model matching Apple's announced price.
The 32 GB model featuring WiFi + cellular model is priced at ₹39,900 but as of now has not been listed. The 128 GB WiFi + cellular models are priced and listed at ₹47,900 respectively. The intermediary models of 32 GB with WiFi + cellular connectivity and 128 GB model with only the WiFi module have not been listed yet. Smart covers for these new iPads are priced at ₹3,500.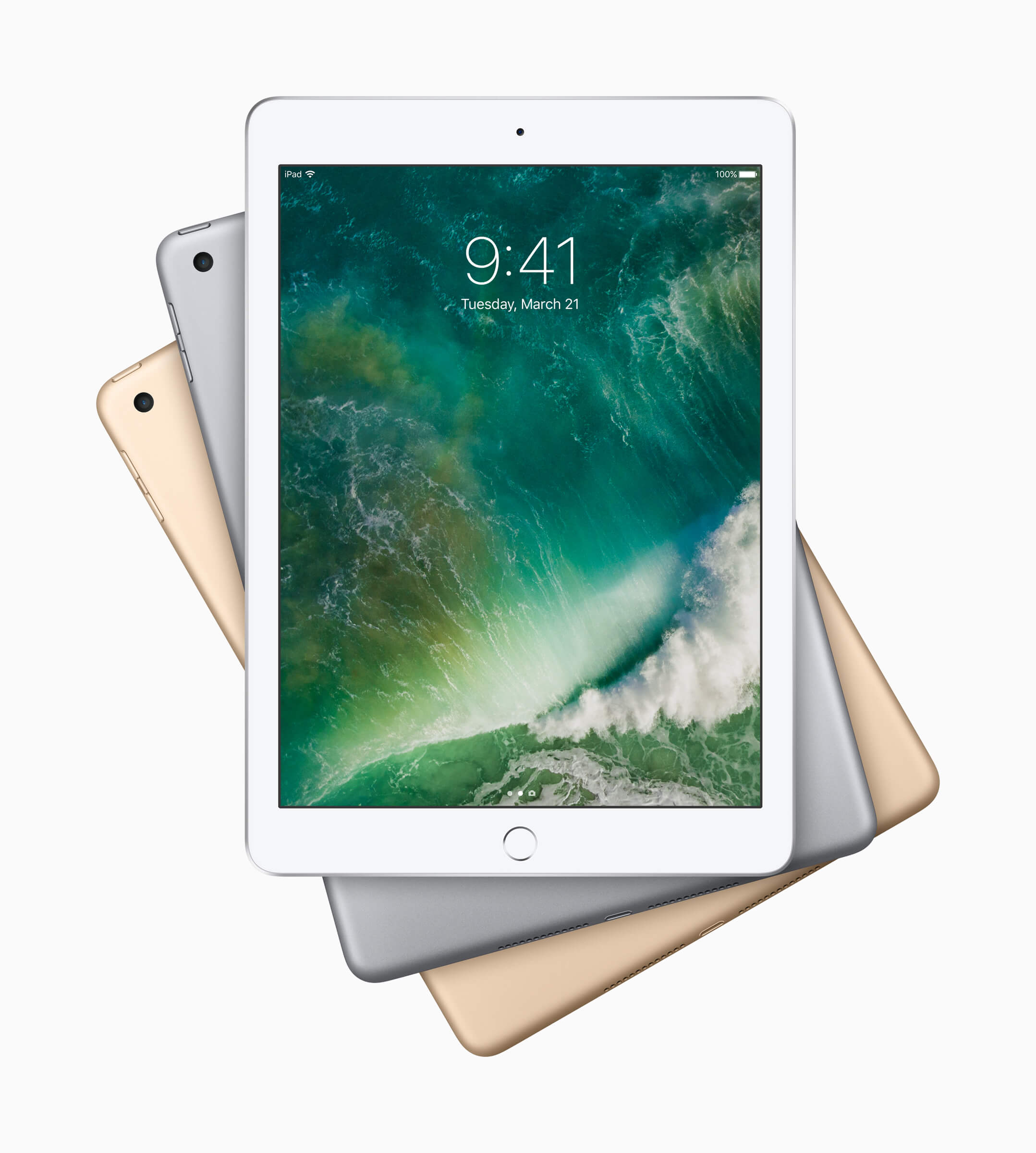 The iPad (2017) features the newer A9 chip clocked at 1.84GHz with a PowerVR GT7600 GPU coupled with 2 GB of RAM. The display on the unit is a 9.7-inch IPS panel outputting at 1536 x2048 for retina compliance. This puts the device in between the outgoing iPad Air and iPad Pro, as it has the same screen real-estate as the latter while having a slightly slower processor and GPU. The screen is larger and brighter as well compared to the outgoing iPad Air 2.
Stating that the iPad is the world's most popular tablet and that the customers love its large, 9.7-inch display for all activities, from watching TV and movies to surfing the Web. Apple's Senior Vice President of Worldwide Marketing, Philip Schiller also said,
"New customers and anyone looking to upgrade will love this new iPad for use at home, in school, and for work, with its gorgeous Retina display, our powerful A9 chip, and access to the more than 1.3 million apps designed specifically for it."
To recall Apple's iPad is the only popular line of tablets that has been keeping up reasonably in sales, this is in stark contrast to its Android competition that has mostly vacated the arena.
Follow us on our social media to keep up-to date with the latest in the world of Android.