Ever since Apple announced the ARKit in its annual WWDC conference in June, the developers have been going crazy, trying to explore the possibilities by developing apps that make use of Apple's new developer platform. They have been coming up with applications and scenarios that would make use of AR in the real life, and have actually managed to come up with a bunch of interesting experiences that offer real life practical applications like measuring tape app and real life version of Pac-Man.
Apple introduced the ARKit with iOS 11, to provide a platform for developing Augmented Reality apps for iPhones and iPads. And recently we had another iOS developer, Andrew Hart, demonstrating an AR induced "Maps and Navigation" app. In a video posted on Twitter, he shows how the app can be used for navigation by using guidance arrows and pins. And if you take a look at the video, the concept looks truly amazing and practical for day to day commutes and navigation.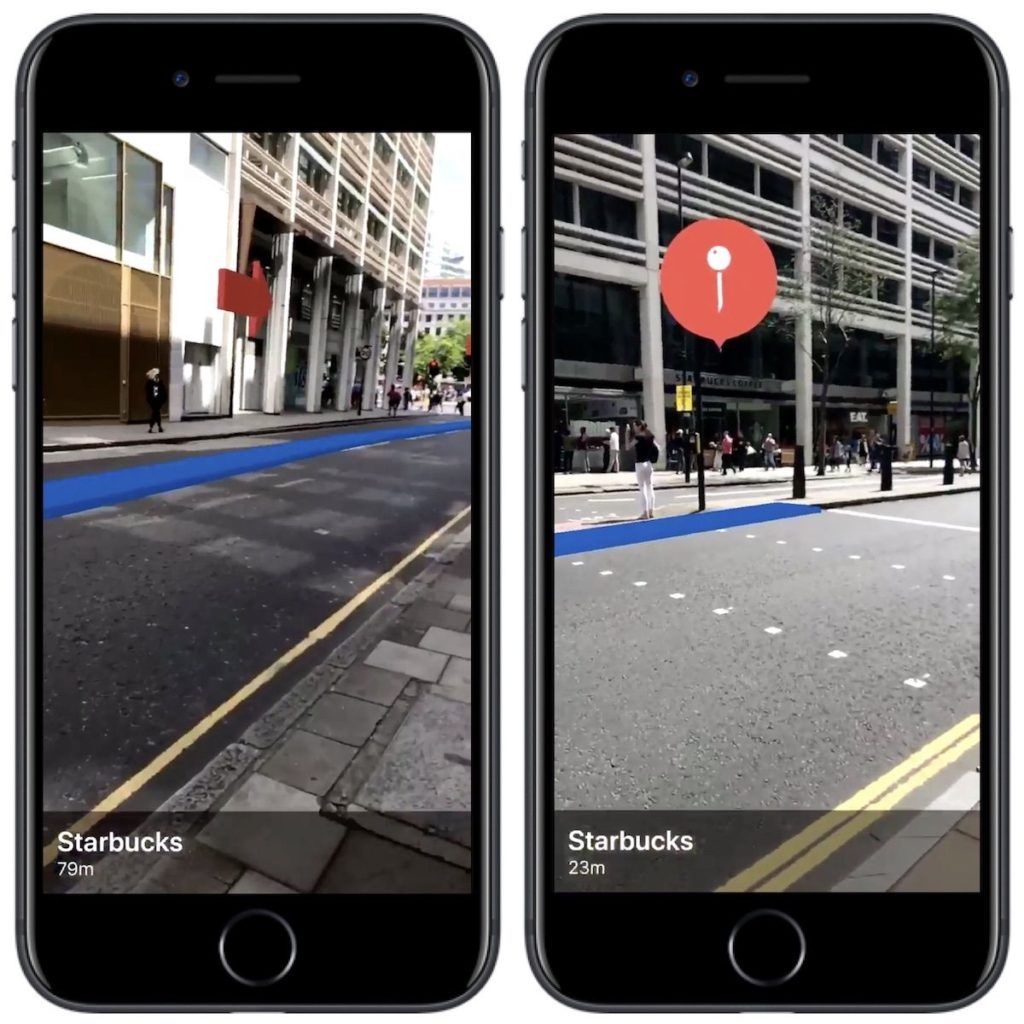 As soon as the developer looks for a destination in the normal Maps search interface, the live feed popped up as soon as he tapped on "View in AR", at the bottom of the screen. The live feed, fed through the camera, gave the direction with the help of big on-screen guidance lines and directional arrows. And once you reach the destination (Starbucks in this case), you wouldn't have to look here and there because a big pinpoint bubble would hover over it, making it relatively easy for the navigator to end their search.
ARKit + CoreLocation, part 2 pic.twitter.com/AyQiFyzlj3

— Andrew Hart (@AndrewProjDent) July 21, 2017
While we all have used Maps for searching routes to our favorite destination, at the same time we can agree on the fact that the orientation and matching of real time data to the map world can be a cumbersome process. And if this AR induced app were to come true, then Apple has surely made a sensible move by releasing the ARKit platform. Seems like iOS developers are having a little bit of fun with the ARKit there.
Meanwhile if you're an iPhone and iPad user and want to start using the ARKit-powered apps, you would have to wait for the arrival of the non-beta version of the iOS 11 update.