Louis Vuitton the fashion brand has decided to enter the Android wearables market which is rapidly maturing and expanding. And its first product is the Tambour Horizon; A $3000 Android Wear 2.0 based smartwatch. If that has not caught your attention we hope the brand's tasteful design might do the trick. This information about a premium Android smartwatch was broken courtesy EndGadget.
On the hardware front, Louis Vuitton has gone with typical hardware that you expect out of an Android smartwatch; Featuring a Snapdragon Wear 2100 SoC coupled with 512MB of RAM and 4GB of storage. The case is 42mm in diameter and 12.5mm thick which houses a 1.2-inch AMOLED display with a resolution of 390 x390mm. On the OS front Louis Vuitton has chosen to go with Android Wear 2.0 for the Tambour Horizon. All this is powered by a 300mAh battery which should be good for a day. The smartwatch, unfortunately, lacks an optical heart rate monitor so it cannot function as a rudimentary fitness tracker. Not the best thing to hear if you are putting down $3000 for a smartwatch but then the company is more oriented towards making a fashion statement anyway.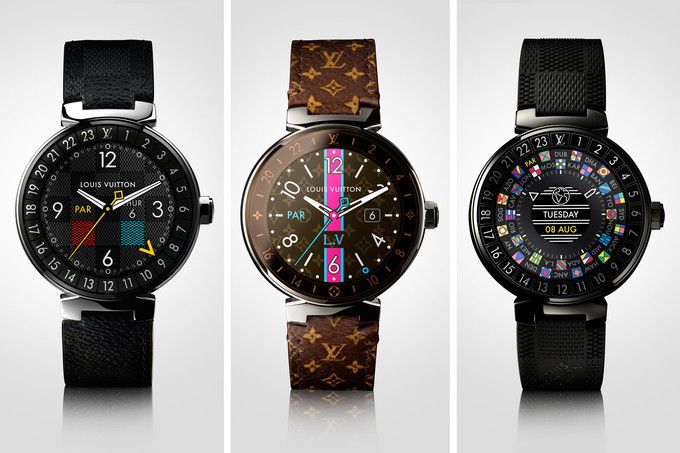 The Tambour Horizon comes with a set of exclusive applications that can help one navigate in airports and certain cities but nothing stand out. We are sure that your regular Android Wear device is also comfortable handling your situation.
Louis Vuitton will be manufacturing the Tambour Horizon with exclusive watch faces and featuring three difference exterior styles with premium materials for watch bodies and bands. The Graphite and Monogram variants would retail for $2,450 which the Black version will set you back a cool $2,900. In comparison, a regular LG Watch Style with similar hardware and the same OS will only cost you $200 on Amazon. This does not mean that the Tambour Horizon does not deserve to exist, it simply needs to be more than just a fashion statement to survive in the Android Wear market.
Follow us on our social media to keep up to date with the latest in the world of Android.