At Computex 2017, Intel has revealed the Intel Core i9 X-series processors. Spearheaded by the Core i9 7980XE, an Extreme Edition part which will be the first commercial CPU in the world to feature 18-cores. This is also the first Intel consumer processor chip that packs over a teraflop worth of computational power.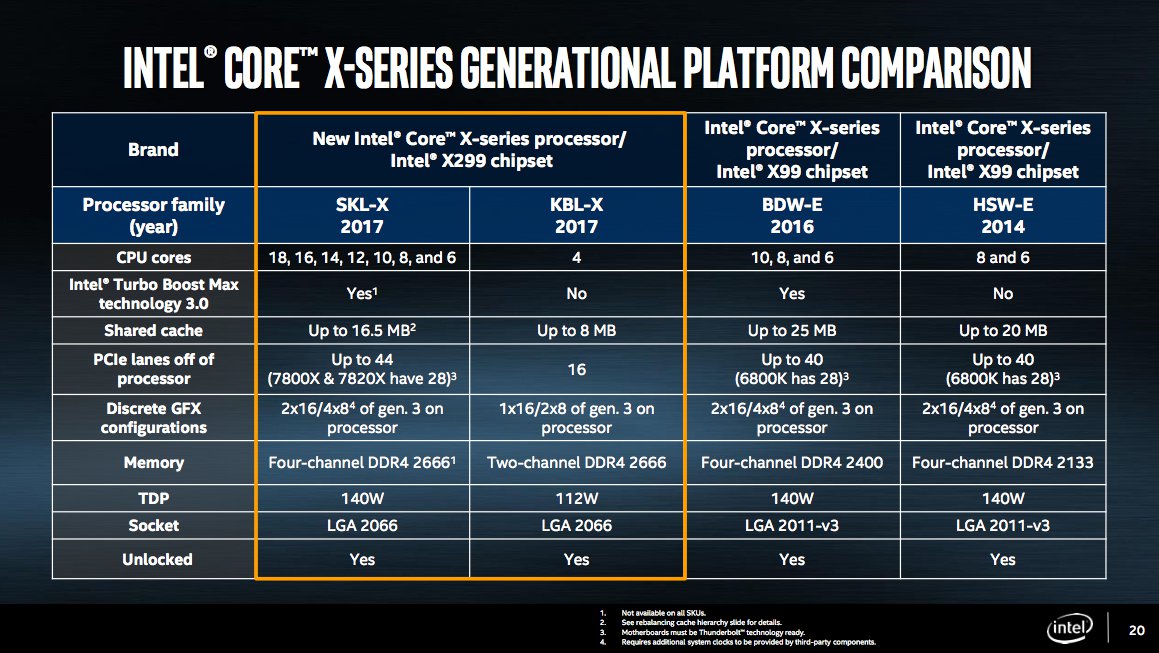 This will be accompanied by the launch of the X299 chipset based motherboards to support these new processors. Part of Intel's High-End Desktop (HEDT) platform processors these will replace older Broadwell-E and Haswell-E processors running on the X99 chipset based motherboards. This is also the company's direct response to AMD's recently released Ryzen 7 chips. Targetted at consumers and prosumers who want to game @4K resolution while live-streaming on Twitch and recording the game-play. And if the $1,999 price-point is not palatable to you, Intel is also releasing other Core i9 chips in 10, 12, 14 and 16-core flavours. The cheapest of the bunch would be the Core i9 7900X will retail for $999, which is significantly cheaper than Intel's first 10-core processor, the Intel Core i7 6950X which was announced last year for ~$1,700.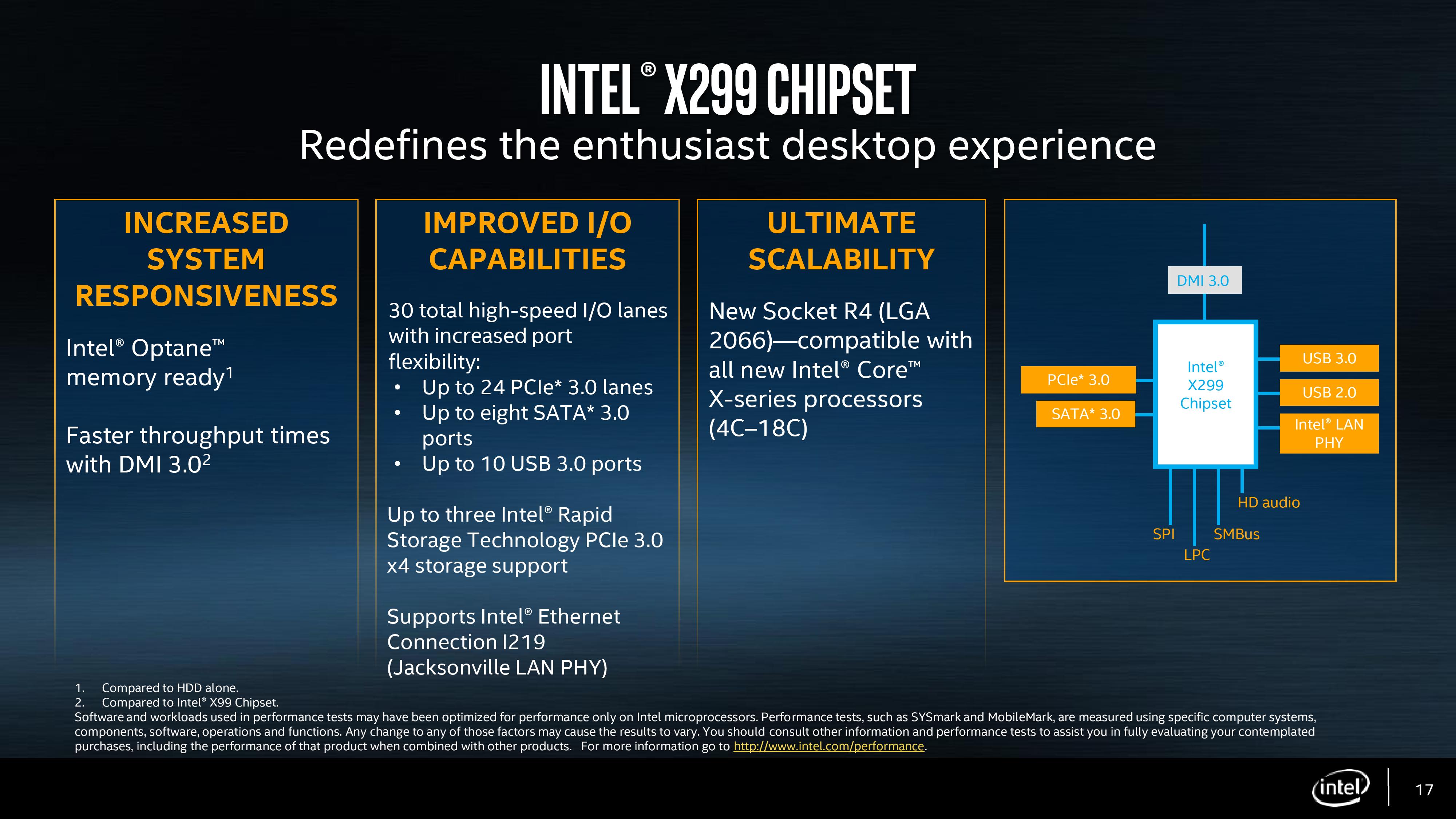 All the i9 chips would carry the Extreme Edition tags and have a base clock frequency of ~3.3GHz with dual-core speeds going up to ~4.3GHz thanks to Turbo Boost 2.0 and 4.5GHz on single cores due to Turbo Boost Max 3.0 technology. Lower end X-series chips start with the quad-core Intel Core i5-7640X and mid-range i7 models will be available in quad (4), hex (6) and octa (8) core variants.
Intel representatives attributed this launch due to the community demanding higher core-counts which translated into high sales of last years 10-core i7 6950X processor. Along with putting so many cores on a single piece of silicon comes the issue of heat dissipation and Intel countered this by developing its own liquid cooling solution which will across these new chips as well as certain previous generation processors. All these new Core i9-XE processors along with the Core i7-X series processors will have a 140W thermal design point (TDP), which is the maximum amount of power they can draw. Which might keep in line with older Intel HEDT platform chips but is significantly above Intel's current mainstream champion the Core i7-7700k.
What do you feel about this new launch of Intel HEDT chips? Are you interested in picking them up or do you think they are still too expensive for what is on offer? Let us know in the comments below.