Snapchat is an ever-popular app amongst the teenagers and the younger generation for its features like the disappearing messages and photos. Snapchat was the single biggest app to have this feature but then Facebook decided to integrate a similar feature to its popular photo sharing app, Instagram. Ever since Instagram has launched its Snapchat like feature dubbed as Instagram stories. The app is seeing growth in user base more than ever-before. Snapchat recently launched its own-IPO called as Snap in the U.S stock market. Today, Snapchat-owned Snap's stock prices fell 1.2 percent. This reaction from the stock market came when the Facebook-owned Instagram announced that more than 200 million people a day use its Stories feature.
For the record, Snapchat had 161 million daily active users at the end of last year and recently, Instagram announced that its app saw an increase of 33 percent from the 150 million daily active users it had in January.
Instagram apart from announcing its growth in app usage also announced one new feature to its social-photo sharing platform. The company is adding a new selfie sticker option that lets you turn one of your own self-portraits into a sticker you can then pin onto future photos. It effectively turns your own facial expression into a live emoji.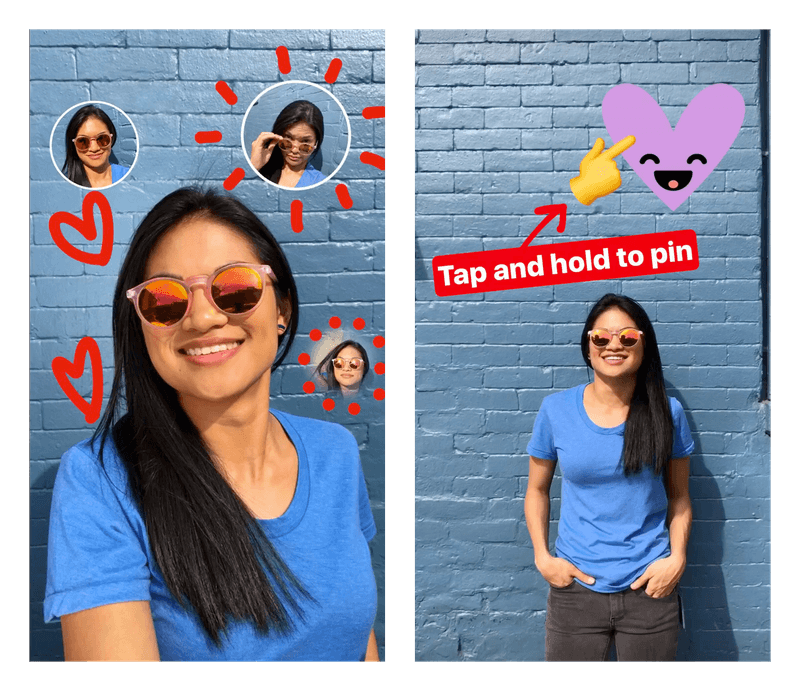 Instagram is also adding four new cities to its Geostickers feature, which are sets of custom artwork that let you broadcast visually that you're in a distinct location. The new cities include Chicago, London, Madrid, and Tokyo. This feature was first launched early last month for users in Jakarta and New York City.
It is interesting to see that even when Facebook has brutally copied Snapchat's best features on its apps, people are still using this features regardeless of the same features being present in Snapchat even if they were the first to do it.
Get notification about our latest updates, leaks, hacks & exciting offers in realtime!