Popular photo-sharing platform, Instagram, has added a brand new feature that lets you live stream with a friend. The feature will be found after v20 update for both Android and iOS. Users just have to update to the new version to use the feature.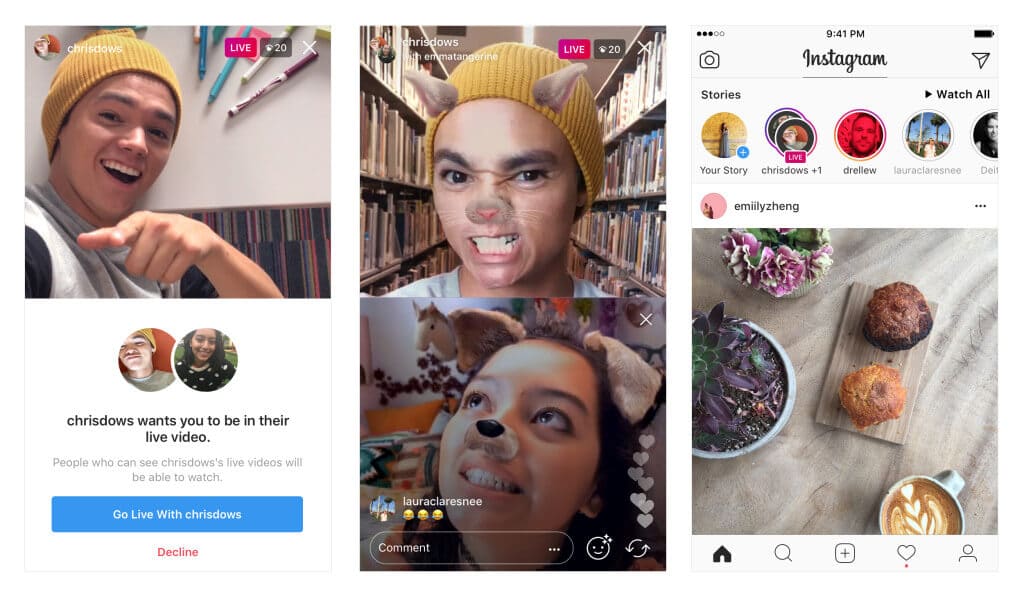 To access the feature, one must first start a live broadcast, then add a guest by pressing the new icon on the bottom right and tap "Add" to start a dual live stream. The Add button will allow the user to invite one of the viewers to stream with them. After one viewer is invited, the screen will split in two and the new live stream will start below the original one.
Furthermore, the guest can be removed and another can be added anytime. Also, the guest can choose to exit anytime. After the broadcast ends, the live video gets saved and can be shared to stories. They can also be deleted from the app.
Moreover, if some of your contacts are having a live stream, you will see a two circle icon in your stories bar. That way you can watch any ongoing streams and comment on them.
The most recent update to Instagram brought Poll Stickers in the Stories section. With that, viewers of stories are able to vote on a poll in any story. The Poll initiator can see the real-time results and which category has more votes. Users can now also do choice-based questions on their stories. It is a feature similar to that of Twitter polls.