Instagram is making Direct replies a bit more fun and coloring. Just after a fresh update for threaded comments this week, the social media app now gives users the option to reply to messages with their own media. So, instead of replying with just plain texts, now users can either take a quick selfie or even add a video as a reply.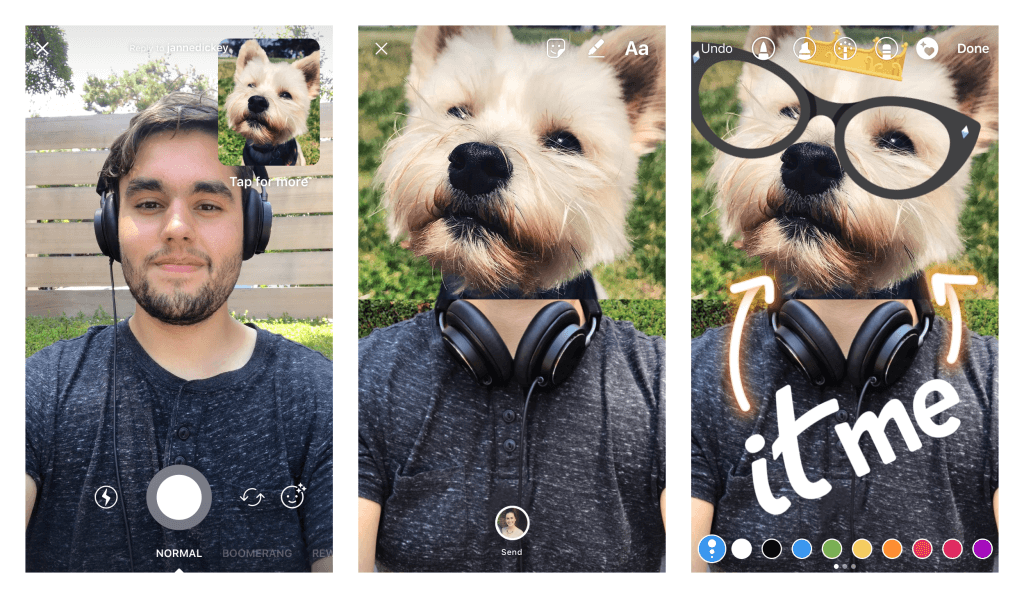 Simply put, users simply tap the reply button on a photo or video with Direct, and it will be converted into a sticker. Instagram addicts can even send split screen replies. It's kind a hard to explain, so we will just post some images for better understanding.
The new update follows a similar rollout to Stories a month ago. Prior to that Stories could only be replied to with text. The latest feature is available in the v10.34 of the app in iOS and Android.
Even this feature has hints of Snapchat inspiration. It's ironic how an app far behind Snapchat has managed to overshadow the startup with vastly similar features. Now Instagram has more Stories users than Snapchat has ever had. The latest feature will add even more engagement to the already blooming Facebook-owned app.
Get notification about our latest updates, leaks, hacks & exciting offers in realtime!