Instagram just posted on its official blog that they are adding filters and masks to the live video mode. Face filters were introduced in May on the big photo sharing platform this year. But that was relegated to photos and videos that were already saved in memory. Needless to say, the new options are similar to a Snapchat version that's been available for long.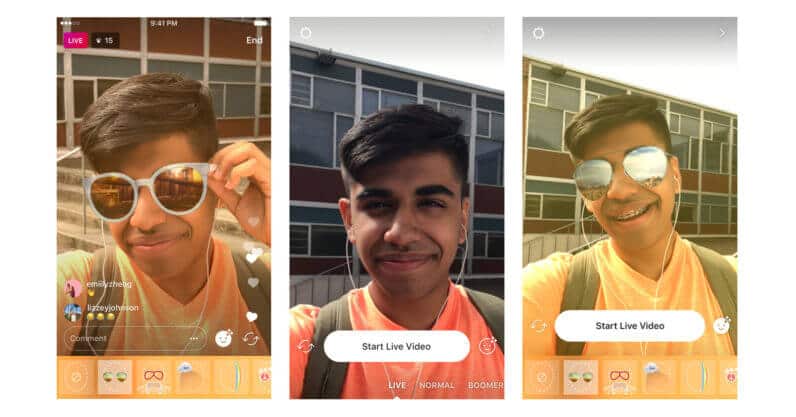 The app will now detect user's face in live video and they can select from the same face filters that were already present earlier plus a virtual sunglasses filter. Yes, the face filters are the same that have previously been there. The sunglasses filter is a new one that will enable users to put glasses on their eyes and also allow to swap the scenery reflected in the glasses.
One would first have to switch to the live video mode then tap on the face icon on the bottom right corner. Doing so will reveal the filter carousel. Going ahead users can choose any of them. Also, the video can be shared as well after the live session as Instagram stated on its blog post.
The feature is live now, however it might take "several weeks" to actually arrive to your app. At this point, Instagram seems to be adopting every feature that Snapchat embraces. What started as a divers photo sharing platform is now a very close Snapchat's alternative. Ironically, only with a bigger user base.