Microsoft may have ended the support for the Windows XP a few years ago, but it is still being used and loved by many all across the globe. In fact, according to NetMarketShare, the nearly 17-year old operating system still holds a decent 6.13 percent market share globally, even powering businesses. To share, most computer shops in the Philippines still rely on XP (others on 7). That is to my experience.
I didn't get to use the recent Windows platform, so my last memory was that of XP. And it's a good memory. For some reason, I'm not a fan of the current Windows user interface. Perhaps I've been spoiled by my Windows Phone days that it feels weird to have the same UI on a non-touchscreen computer. I don't know, since I've already moved to macOS which, for me, is uncluttered, more fluid and easy for the eyes.
But earlier today, this one concept video caught my attention that, darn, I'm moving back to Windows if this thing happen. YouTuber Kamer Kaan Avdan, who has been doing concept videos for operating systems, has uploaded a new video called "Windows XP 2018 Edition". It was kinda a big deal for me since the first computer I had used was running the XP, and I have fun memories using it. It is very nostalgic.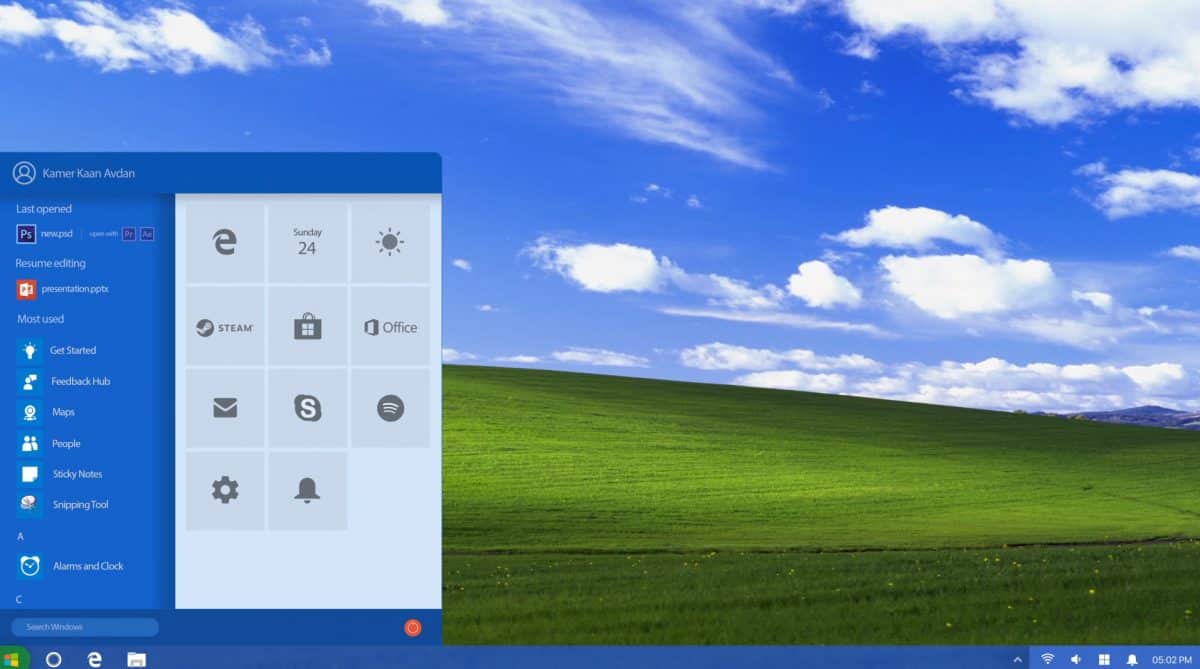 The Windows XP 2018 Edition is somehow similar to the XP we know. Avdan even keeps the original color scheme while also fusing the familiar classic XP look with more modern Windows 10 Fluent Design. There's no full-fledged MetroUI here (thanks), but you will have touches of it as you hit the Start Menu. And it's surprisingly gorgeous – cleaner even. I like it so much. It just a concept, okay. But I'm totally buying it.
The active windows now have rounded corners, making it macOS-ish minus the full-blown transparency of course. Rover, the search dog, is even back from the ashes. I don't know if you're happy with that, but it's cool to see it again. Other things featured in the video were Cortana, Microsoft Edge, the new mail app and the fully redesigned File Explorer. I embedded the video below so let us know what you think.