The tablet market continues to decline based on the data released by International Data Corporation (IDC). The third quarter of 2017 closed with only 40 million total tablet devices shipped globally, about 5.4% growth of declination from their previous datas. This is the twelfth consecutive quarter of annual decline of tablet devices and is expected to grow year over year despite of the continuing success of top five companies in the market.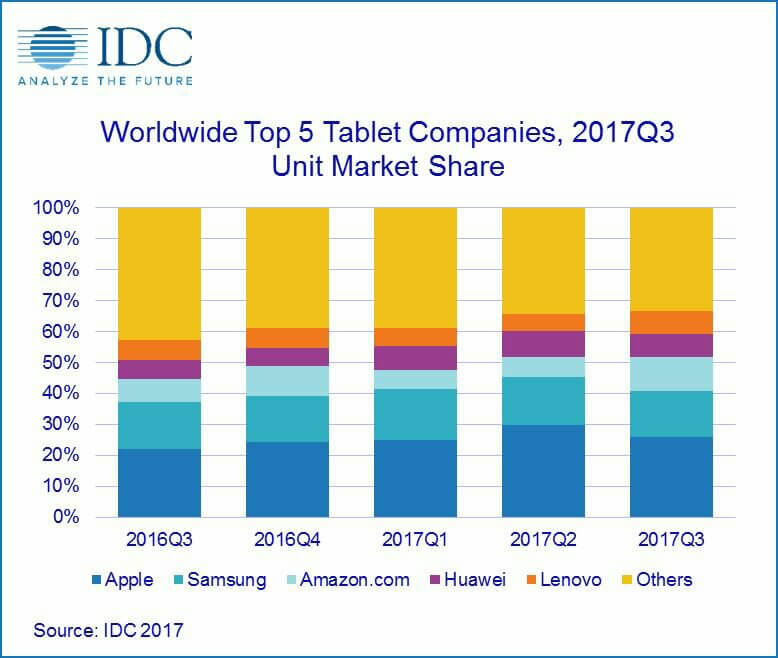 "There's a penchant for low-cost slates and this holds true even for premium vendors like Apple," said Jitesh Ubrani, Senior Research Analyst with IDC's Worldwide Quarterly Mobile Device Trackers. "However, many of these low-cost slates are simply long-awaited replacements for consumers as first-time buyers are becoming harder to find and the overall installed base for these devices declines further in the coming years."
This can be attributed to slower movements in the detachable tablet market. Only Apple and Microsoft were supplying in this category as other PC vendors have so far focused on covertible PC form factor.
"In a recent IDC survey, owners of both convertibles and detachables stated they were far more inclined torecommend a convertible to anothershopper than a detachable," said Linn Huang, research director, Devices & Displays.
Huang also notes that the market momentum has steadily shifted away from the latter towards the former over the course of this year.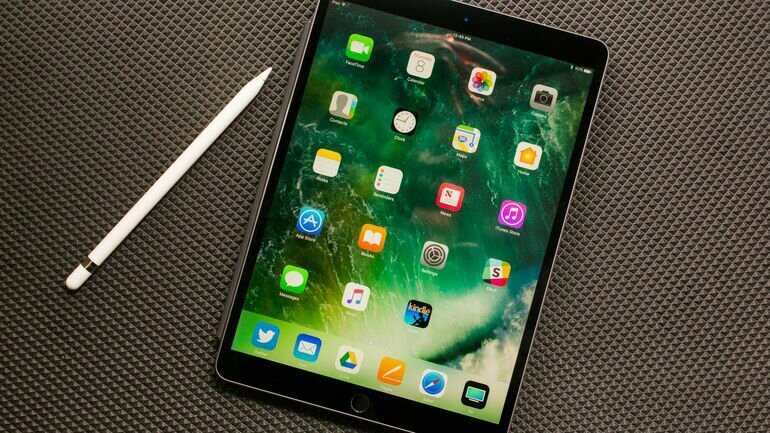 Apple continues to edge out it's competitors with with its lower-priced iPad that shipped with the latest version of iOS. However, "the need for legacy apps (especially in the commercial segment) and strong value offerings from other PC and mobile vendors has prevented iPads from becoming the primary computing device for the masses."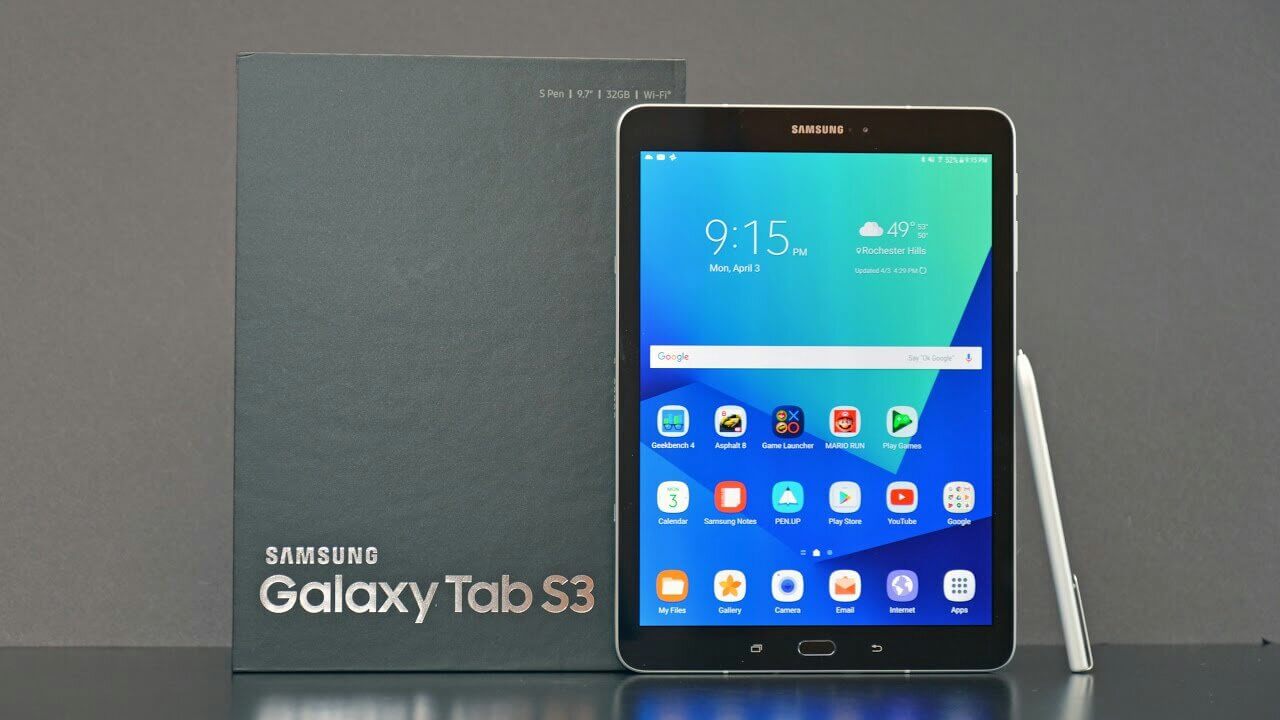 Samsung's tablet portfolio accounted for less than 10% of shipments in the quarter, despite of its wide array of detachable tablets. Samsung continue to keep its premium image thanks to their higher-end tablets, however, the company still relies on their affordable lineups such as the Galaxy Tab A and E series to helped it hold the second position. IDC notes that "this may create long-term issues as rival tablet vendors often offer products at a better value."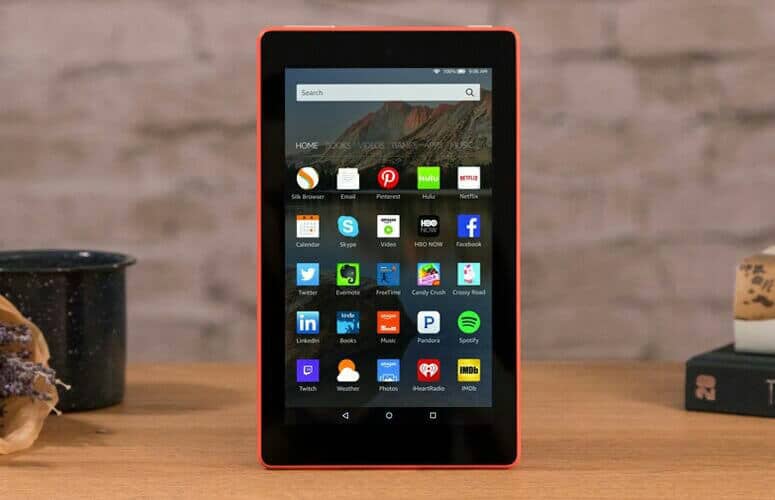 Amazon.com ranks third as the company managed to grow 38.7% on an annual basis. The low-cost hardware paired with aggressive pricing have helped leverage Amazon in the third position. The company is selling a 7-inch tablet for under $30 during the Prime Day Sale.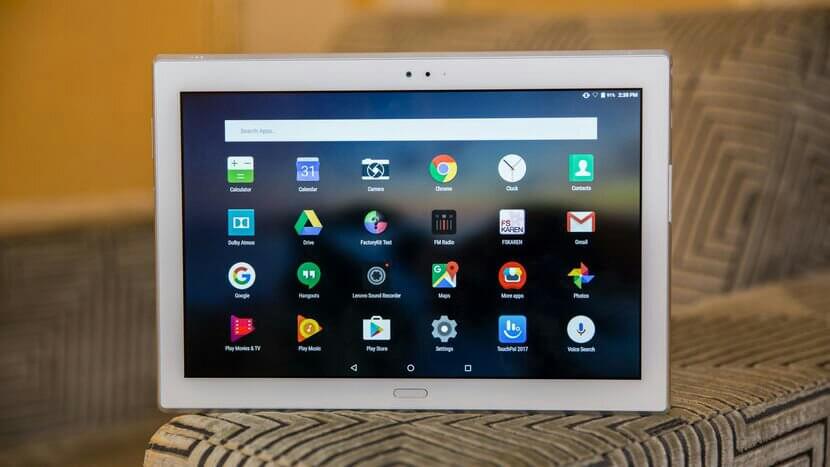 Huawei and Lenovo tied for fourth place. Both companies have maintained their focus on low-cost devices in Asia/Pacific and Western Europe. According to IDC, Huawei "has managed to maintain some differentiation by concentrating on cellular-enabled tablets". Lenovo, on the other hand, recently launched the Tab 4 lineup, which "offers competitive specs and features at a great value."