Just yesterday we had reported on the potential leak of the HTC U 11's retail box package which confirmed a lot of the speculated hardware inside the upcoming flagship. Today in a brand new leak the device was leaked on AnTuTu Benchmarks apart from a short teaser clip by HTC reminding us that the U 11 has the feature to Sense (pun intended) touch gestures on its frame.
Only last week the HTC U 11 showed up on Geekbench under the name HTC CBP which was the title for an HTC device which was leaked in March on AnTuTu. Today another device designated HTC U-3f showed up on the latter benchmark with a lot of similarities to the erstwhile CBP which has since been confirmed to be the HTC U 11 from the Geekbench leak. AnTuTu shows that the HTC U-3f will have a 1440 x2560 resolution display panel, a Snapdragon 835 SoC coupled with the Adreno 540 GPU. The device has 4 GB of RAM and comes with 64 GB of internal storage.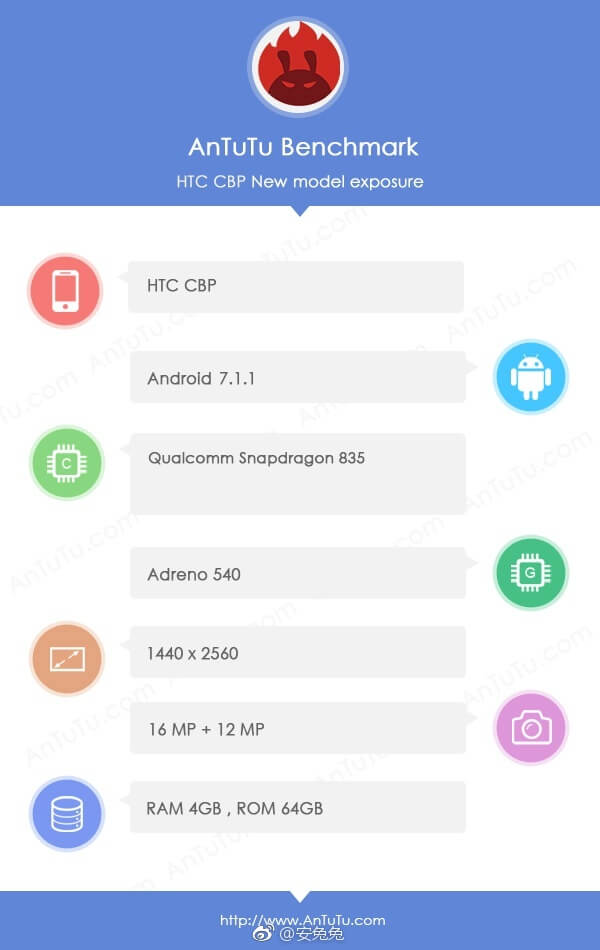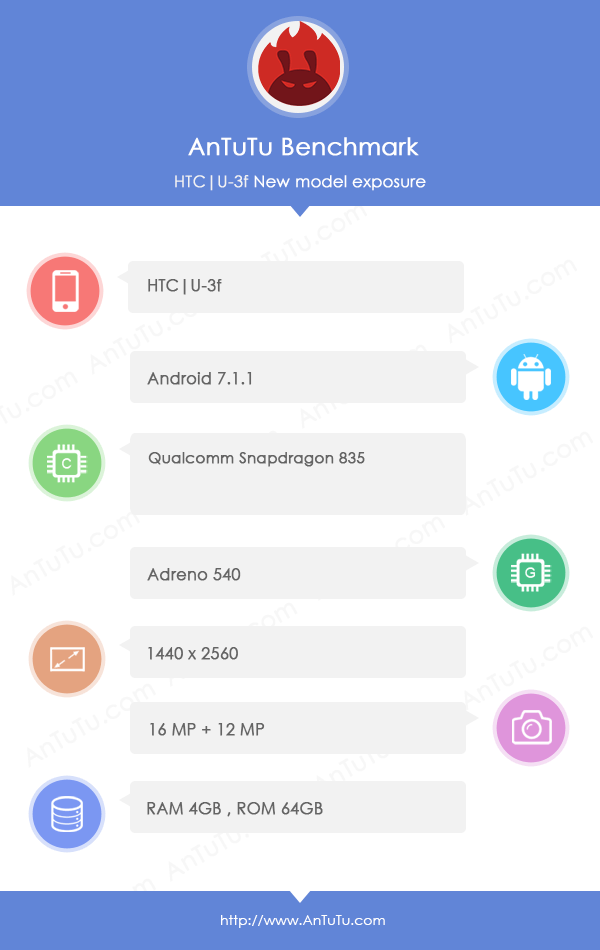 AnTuTu also confirms that the rear camera on the device is a 12-megapixel sensor with a 16-megapixel selfie shooter up-front. The HTC U-3f is running on a recent flavour of Android, v.7.1.1, Nougat. This also dovetails neatly into the fact that the recent retail box leak showed the HTC U 11 with 6 GB of RAM and 128 GB of internal storage which is expandable via a microSD card which means there are indeed two variants of the smartphone. All the information that can be parsed from the benchmark site reconfirms a lot which was already known and as we draw closer to the 16th May launch of the device we would be getting more such "leaks" and teases coming to us.
Follow us on our social media to keep up to date with the latest in the world of Android.
Get notification about our latest updates, leaks, hacks & exciting offers in realtime!