Nokia 9 (TA-1004) with 4GB of RAM has seen appearing on Geekbench for a couple of times along with its other variants with 6GB/8GB of RAM. This leads to speculation of HMD planning to launch three variants of the flagship handset which is expected to aim for two different markets, where variants with higher RAM is set to release for the more diverse and competitive Asian market, and the 4GB of RAM is a North American variant. Along with their appearances on benchmark websites are the key specs which tells us that these handsets will come with Qualcomm Snapdragon 835, 2K display, dual rear-facing camera and Android 7.1.1 among others.
Interesting enough, another model number passed the Federal Communications Commission (FCC) certification yesterday. Appearing to the documents from HMD database, there is another Nokia 9 variant with model number TA-1012. But further reading of the documents reveals that Nokia 9 (TA-1012) is not another variant of the flagship device from HMD, but it is the same Nokia 9 (TA-1004) only with the changed of the model number. If prior Geekbench leaks are to believe, TA-1012 is a Nokia 9 variant with 6GB of RAM.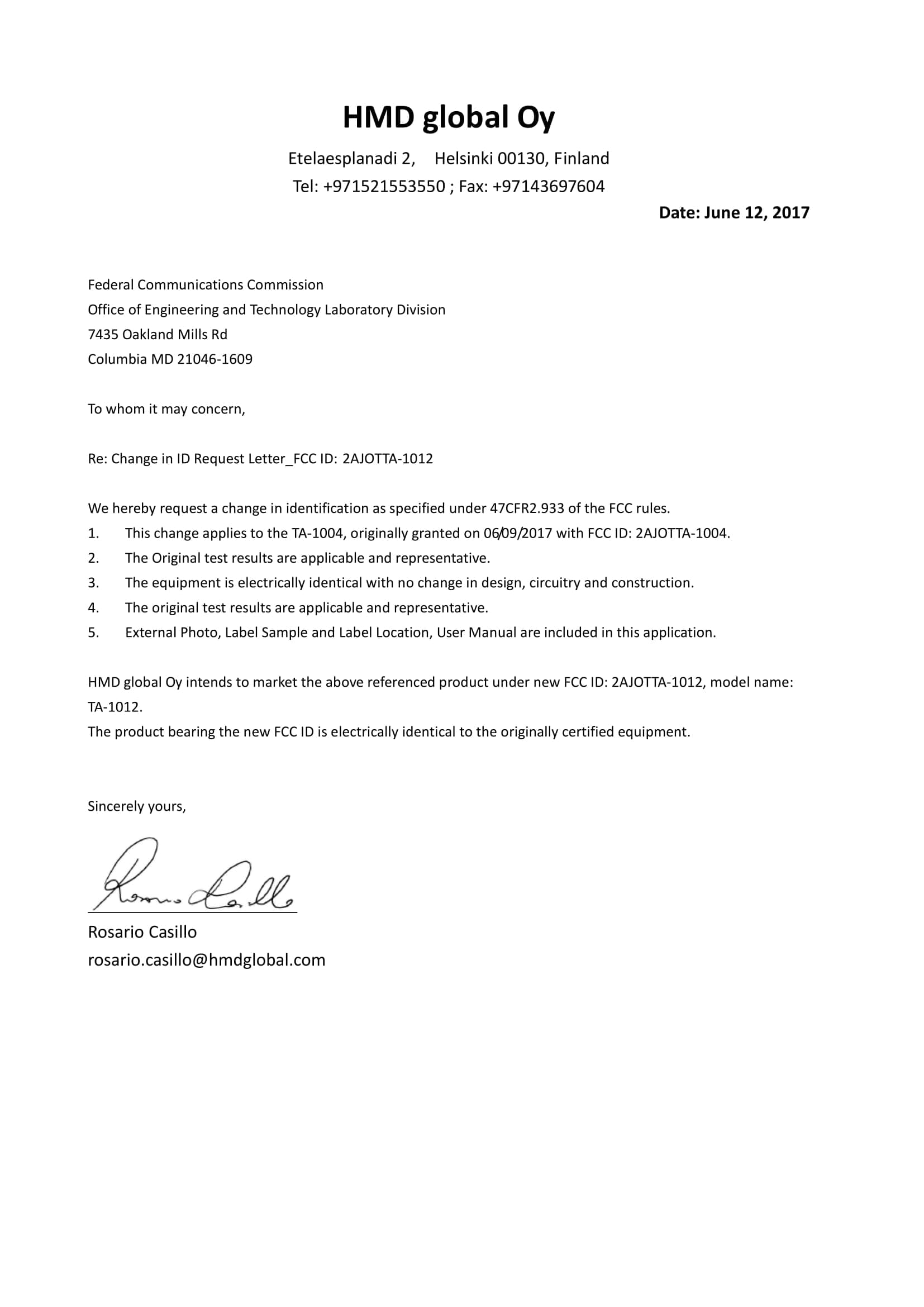 The letter from HMD (dated June 12, 2017), is requesting for FCC to change the model number and transfer all the prior test results of Nokia 9 (TA-1004) to TA-1012. Although it is not clear what is the intent of the change, HMD Global Oy clarified that the device is "…electrically identical with no change in design, circuitry and construction" from TA-1004 with no changes that will affect all the prior test results.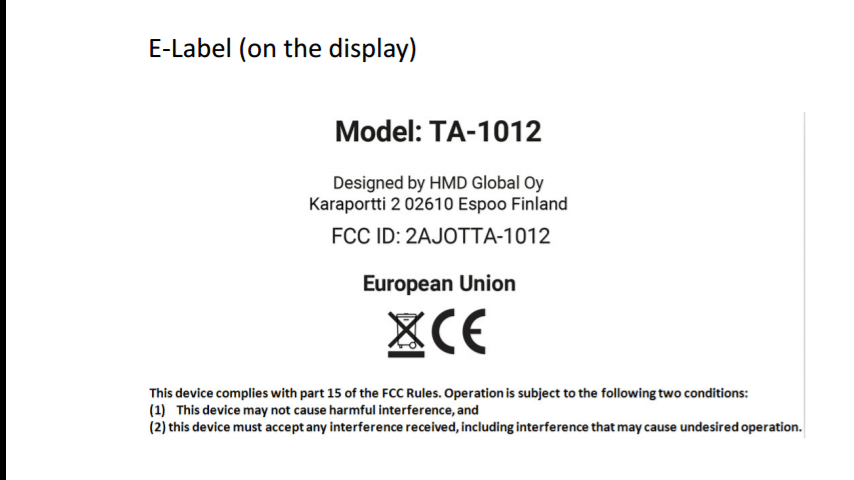 Furthermore, NokiaPowerUser also reported that Nokia 9 will have a minimum of 6GB of RAM which they claim the information to came from a trusted sources. The website also reported that HMD cancelled the Nokia 9 (TA-1004) with 4GB of RAM in favor of variants with higher RAM.
Also Read:
Nokia 9 (TA-1004) Specifications:
5.3-inch 2K OLED display
Qualcomm Snapdragon 835 clocked @ 2.25GHz
4GB RAM/ 64GB ROM
13MP front-facing camera
13+13MP dual rear-facing camera
Android 7.1.1 Nougat
Take note that the above specs are confirmed to belong to Nokia 9 (TA-1004). We might be expecting larger display with TA-1012 and other improved specifications, including in the camera department where Nokia once lead.