HMD Global has been regularly pushing updates to its current roster of NOKIA handsets. Till now these mostly encompassed the monthly Android patches but the NOKIA 6 was one of the first handsets to be updated to v.7.1.2, Nougat's latest flavour. This favourable track record though is no shield from Android users who are used to being left behind by OEM's for the next big launch.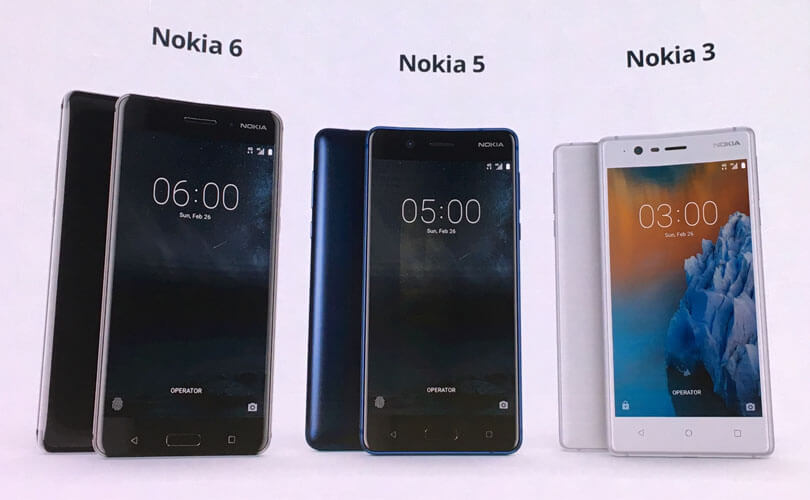 Juho Sarvikas, HMD Global's Chief Product Officer had tweeted earlier that the NOKIA 3 would be getting an official update to Android Oreo. That apparently was not good enough for some folks on twitter and today he reiterated that stand.
All of our smartphones will upgrade to Oreo, Nokia 3 included. No comments yet on timing so that I don't get into trouble ?.

— Juho Sarvikas (@sarvikas) September 2, 2017
According to this latest tweet, all NOKIA smartphones would be getting the update to Android Oreo including the NOKIA 3. This should not surprise very many enthusiasts since Google had mentioned that all its partner OEM's are
"Scheduled to launch or upgrading new devices to Android 8.0 Oreo"
during the unveiling the latest flavour of its mobile OS. This was tempered by the fact that the Mountain-View based company did not specify and models at the keynote.
This is especially good to know since HMD Global has shipped all the international variants of their NOKIA devices with a close to stock version of Android. This has allowed the Finnish company to roll out regular monthly updates for all devices as well as update them to the latest flavour of the OS as soon as possible after Google releases the source code for OEM's.
Read More: Google is already working on Android P
In addition, the company has officially stated that their handsets will receive at least two years of OS updates which means all current generation NOKIA devices should have a shot at getting Android P as well.
Follow us on our social media to keep up to date with the latest in the world of Android.