Google has always been known for doing something out of the ordinary. Google didn't disappoint this time as well. Google as we all know has developed the Android OS and has successfully widened the Android marketshare. One thing Android OS is loved for is its ability to be customized as much as the user wants. This feature of Android is now being used by Google to promote its OS to more and more people as possible.

In a bid to make Android's customizable feature known to masses, Google launched a new website named #myandroid. This website recommends users with wallpapers, launchers and iconpacks based on a series of questions asked. The website shows a set of recommended homescreens based on user's quiz answers and even links to the particular wallpapers, icon-packs and launchers.

One thing worth noting is that, Google has the app recommendations based on the Play Store listings so we can explore all the best apps from the Play Store. Our taste-test recommendations were Nova Launcher or Evie Launcher, Backdrops wallpaper app or Zedge and Delta Icon Pack and the Google widgets like News and Weather. This shows that Google isn't only recommending Google apps and is promoting third-party apps as well. You can take the test and share your results as well.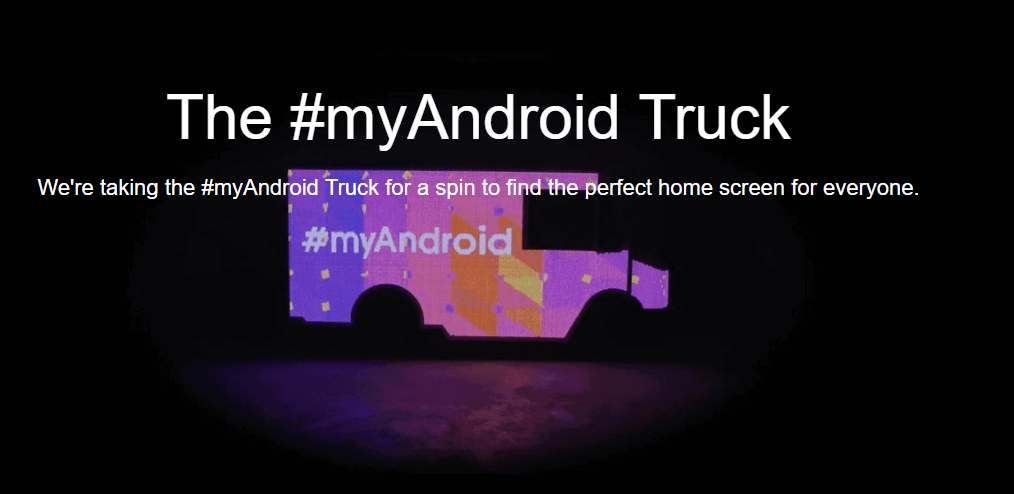 This website also shows that a #myandroid Truck is also doing rounds in the U.S to promote this feature more and more. There is a live truck tracker on the website which shows the current location of the truck. Google has a lot more information on this events on instagram so keep a track of it by visiting the @android instagram page.