Google had released the Motion Stills application last year for iOS devices. The application allowed a user to stabilise the iPhone's Live Photos and capture a short video clip before and after any taken photo to see the moment as it happened. Now Google has finally released the application for Android as well.
The application does not let you import any earlier clips to reprocess them for stabilisation but it does allow one to create up to one-minute long time lapses which it refers to as fast-forwards. New three-second short clips generated by the user would still be referred to as "Motion Stills" though.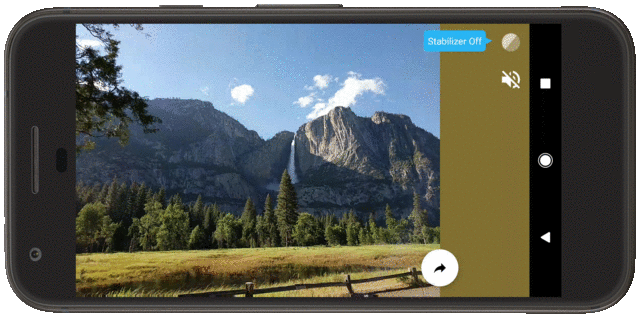 Both the Motion Stills as well as Fast Forwards are generated and stabilised in real time thus eliminating any down time post capturing a clip. According to the Google Research Blog post on point, the company's custom algorithm calculates the necessary stabilisation required in the form of a low-resolution texture map. All the input required from the user is to launch the application and initialise the recording. Once the device is done processing the clip(s) you can see the generated animatic play back.
To view all generated Motion Stills, you can swipe up in the viewfinder area. You can share your Motion Stills via the usual means and also have the option to save it as a GIF or a short video clip. When interacting with a Motion Still, if you swipe to the right it will be added to a timeline where you can combine more of them into a hodge-podge montage.
You can download the application from the following link,
What do you think of the Motion Stills application, would you be downloading it? Let us know in the comments below and remember to follow us on our social media to keep up to date with the latest in the world of Android.