Google today updated its Android BETA Program page stating that the program has concluded and the latest stable build v.7.1.2 is the last update in Nougat. If anyone is still on the BETA branch they are advised to sideload the latest build from official sources and that it would not wipe their devices. The post further states that the page will be updated shortly when the Android O BETA commences.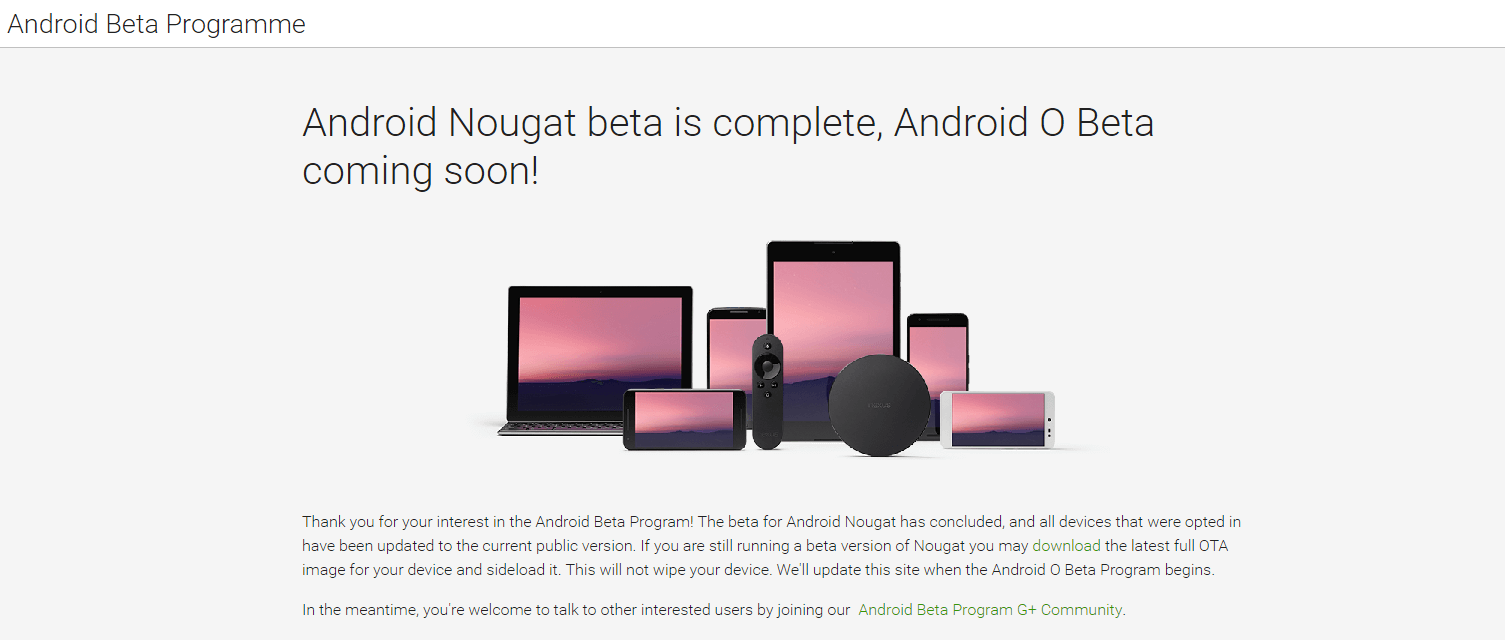 Since the launch of Marshmallow, Google has opted to have a large and open BETA Program that allows them a vast pool of Nexus and Pixel owners to test out upcoming features and builds before anyone else. This makes sense since most owners of the Nexus and Pixel devices are technically savvy users who want to be at the forefront of Google's charge. With Android O's Developer Preview being out for more than a month and the upcoming Google I/O event this was but a natural outcome.
To reiterate, Google recently updated the BETA Program with the latest security patch and pushed stable builds of Android v.7.1.2 for compatible devices enrolled in the program. According to the Android development page, there is a planned release for a second Developer Preview Build of Android O in the middle of May which should hopefully kick of the Public BETA Program for the upcoming OS. The page also states that there will be two more preview builds of Android O prior to a full-fledged launch sometime in Q3 of this year, most likely with the new Pixel devices.
The team maintaining the Public BETA page advises users to head to the official Google+ Android BETA Program community page if they want to keep up to date with the release of the Android O BETA Program and other sundry discussions.
Follow us on our social media to keep up to date with the latest in the world of Android.