Multiple sources tell TechCrunch that Google is acquiring the light-field camera startup Lytro.
The sale won't be an easy one for Lytro and its backers though. The startup was able to raise over $200 million funding last year, ending the year being valued at $360 million.
One of the sources says the acquisition is an "asset sale" and that the company is being bought for no more than $40 million. Another source, however, says that the asking price is $25 million and that it had already been shopped around to other companies – including Facebook and Apple. The assets for sale will include Lytro's 59 patents related to light-field and digital imaging technologies.
Lytro is best remembered for creating the first consumer light-field camera. To allow post subject refocusing, light-field cameras segment each objects the way the light strikes them. 
https://youtu.be/PfugSRh7_CM
Unfortunately, the technology hasn't taken off and left snubbed by consumers for years. The failure must be associated with the camera's prohibitive price and poor quality outputs. Currently, the most advanced light-field camera on the market, the Lytro Illum, is only capable of taking photos up to 2450×1634 resolution. That is equal to 4.0 megapixels and you are paying a premium for this camera at $1,400.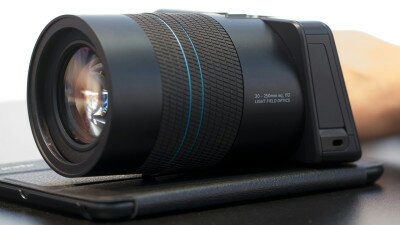 But it wasn't just in photography that Lytro invested. The company also made a Cinema and VR camera with the same light-field promises. Sadly, neither of which sold very well.
If Google is able to close down the deal, it's interesting to see how the search giant would be able to implement the technology in the future.