Google has been taking some steps to tighten the noose on malware lurking on the Play Store landscape this year. Google Play Protect was part of that project. But that's just part of the story. The easiest route for malicious scam software to users devices would be through direct installation. This would keep out the Play Store from the equation. Hence, the app can evade the security scan. Google believes prevention is better than cure. So, despite Google Play Protect being active it has made an interesting change for third party-apps installation.
Android users might be aware of the "Unknown Sources" toggle in the Security section of Settings. That toggle allows installation of third party apps and is a backdoor for probable security hazards. Once you turn that toggle "on" it stays on and whenever you install a third party app there is no restriction. Unless you turn it off again, there will be no warnings.
Starting with Android Oreo, users will now be asked permission each time they attempt to install apps outside the Google Play Store. Now, even though the ultimate power rests in the hands of the user to use and abuse, this will make them more aware of the implications of installing potential risky apps.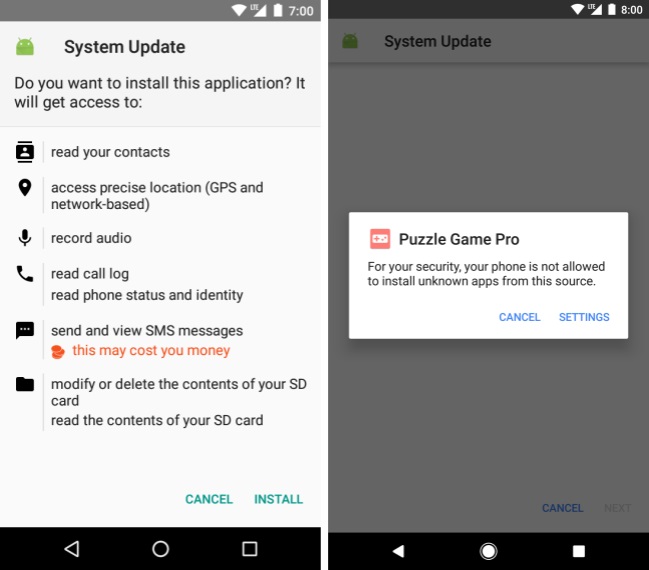 Google posted the details of the new security feature on its developer blog. The tech giant said, "This new permission provides users with transparency, control, and a streamlined process to enable installs from trusted sources. The Settings app shows the list of apps that the user has approved for installing unknown apps. Users can revoke the permission for a particular app at any time."
Get notification about our latest updates, leaks, hacks & exciting offers in realtime!