Google has started to release the second beta of the Android 7.1.2 Nougat update which is an incremental update from the earlier released Android 7.0 Nougat and later, the Android 7.1.1 Nougat update. This update has been made available to all the users who had earlier joined the Android beta program which is made specifically for testing the new beta builds from the yet-to-be-released software updates from Google.
One thing worth noting is that the beta build comes with the build NPG47I. This update is available to the users of Google's Pixel as well as Nexus devices such as  Pixel, Pixel XL, Pixel C, Nexus 5X, Nexus 6P and Nexus Player.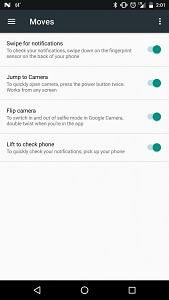 The most notable change in this update is that the Nexus 6p finally gets the fingerprint gestures with this update. The feature was initially only available for Google Pixel owners, but eventually made its way to the Nexus 5X in the first beta update of Android 7.1.2 Nougat.

There is one more thing to note in this update, this one is for the users of the Pixel C launched by Google. Pixel C Gets New Launcher, Nav Bar Icons, and Revamped Multitasking. The newer Nav Bar icons in the Pixel C are the ones found in the Pixel and the Pixel XL smartphones from Google. This icons are solid filled white icons with the home button surrounded by a thin outer circle which can be long-pressed to get to Google Assistant.
There are not many notable changes to the Nexus or the Pixel smartphones in this update and this update lookly mostly comes with bug fixes and minor improvements. The factory images on the Android Developer page are not live yet but you can join the Android Beta update program if you want to try out the update.