Snapchat's auto-disappearing "Stories" feature was something which made the application an instant hit among the social media community. In their 4th year, Snapchat came out with the "Discover" feature update, and they were able to combine and present the best of social media, magazine and television in the form of a news entertainment app. To cover a wide range of interests, Snapchat even partnered with CNN, Vice, Yahoo News, Comedy Central, National Geographic, Daily Mail, ESPN, Food Network, and Cosmopolitan.
Also the news about Snapchat reportedly turning down a 30 billion offer from Google, even though a rumor, has recently been circulating in the tech world. While neither Snapchat nor Google has confirmed if the offer was actually put on the table, there is no denying the fact that tech giants are unable to ignore Snapchat's potential. In an attempt to compete, Google might try and soon come out with its own version of "Snapchat Discover".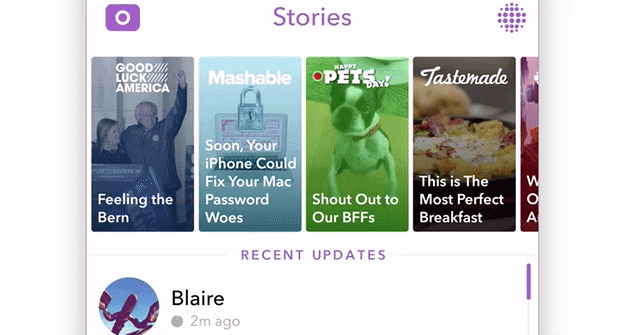 Alphabet Inc.'s Google has been found to be in discussions with several publishers, including Vox Media, CNN, Mic, the Washington Post and Time Inc., to start a project dubbed "Stamp", which is rumored to reside inside Google's Search engine, beneath the search bar. The service would be built around the company's AMP or Accelerated Mobile Pages web-page technology, which is designed to load faster mobile web pages. Accordingly, the "St" in Stamp stands for Stories.
"Ever since the beginning of AMP we've constantly collaborated with publishers, and are working on many new features," said a Google spokeswoman. The new update would feature Snapchat like stories, where publishers would be able to highlight their news in the form of text, videos and photos, which would be directly controlled and serviced by Google. Apart from being visible on the Search app, the stories would also be visible at the publisher's end. This would be different than the Snap Inc's version, where the "Discover" stories can only be seen and accessed via the Snapchat app; and hence could prove to be a major selling point for Google's new feature update.