Google has released the Developer Preview 3 of Android O. Last month Google has released the DP-2 for Nexus and Pixel Range, which includes Pixel, Pixel XL, Pixel C, Nexus 5X, Nexus 6P, and Nexus Player. Users on DP 2 will be getting OTA update by now. If have one those devices and Interested you can upgrade to Developer Preview by registering to Beta program here or Manual Flashing of the appropriate Developer Image on your device.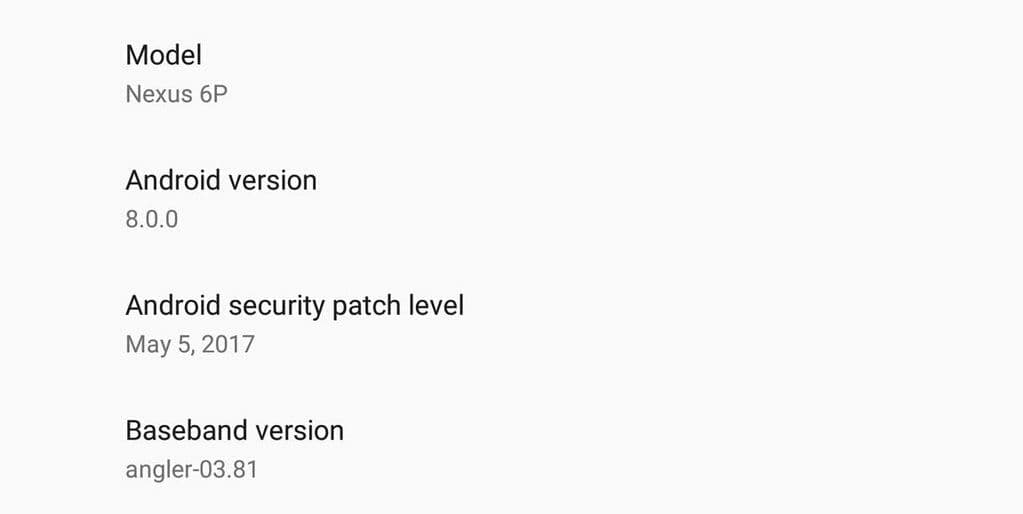 Though there aren't many differences compared to Developers Preview 2, the new Developer Preview 3 has few UI tweaks and significant additions. Have a Look on them Below. This new DP 3 will have minor bugs and improved stability comparatively.
What's New in Android O Developer Preview – 3:
Google has Officially confirmed the Android O Version 8.0; now we are only left out with the naming.
This Developer release includes the final APIs level 26 for Android O as well as the official SDK developer tools. So developers can start testing out their apps on Android O.
Changes in the options of System UI tuner and Status bar icons are re-ordered back (modified in DP-2)
Clock app gets a darker theme and a new app icon as well.
Colorful Look and Themed Music Notifications based on the cover Art
New icon shape – Teardrop.
Minor Revamps in the UI of the Camera app.
If you don't know how to install Developer Preview ROMs in your Google devices, you can refer our guide for it. With are Left with another Developer Preview (4), due before the official release, we are expecting the final version of Android O to include many changes as compared to final version. According to the Pre-planned schedule, Google will unveil the Android O Officially in the Q3 of this year. The release may happen possibly by August.