The Google Pixel is the best android smartphone one can get right now but no phone is perfect. One of the more prevalent issues affecting the Google Pixel and the Pixel XL has been the audio distortion and popping at higher volumes.
Many users reported back in December that playing audio at high volumes through either the speaker or headphone would produce audio distortion and sound crackling regardless of the app being used. For others, it only appeared at some frequencies.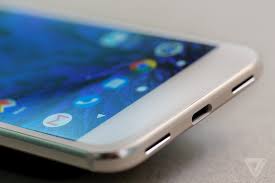 There was a lot of confusion initially and it was thought as a hardware issue which could not be fixed by a software update. But Google cleared the mist by releasing the February security patch which included a fix to the issue.
Several users have reported that the issue has now disappeared with a video showing a Pixel on the January security patch exhibiting the issue, which invariably gets fixed after the latest update. According to Verizon, the update also increases the "reliability of sending and receiving calls with the Honda Bluetooth Carkit."