It is common knowledge that Google will launch the successors to the original Pixel lineup sometime in Q4 this year. We have had plenty of leaks regarding the upcoming Pixel 2 and Pixel XL 2 which detail their design and internal hardware configuration. Now, XDA Developers has managed to uncover some more details regarding the upcoming Pixel XL 2.
Recently, the popular developer oriented website had dug around and located a code string that the upcoming Pixel XL 2 might have an always-on ambient display. This will allow the user to access any notifications even when the handset is in a locked or idle state.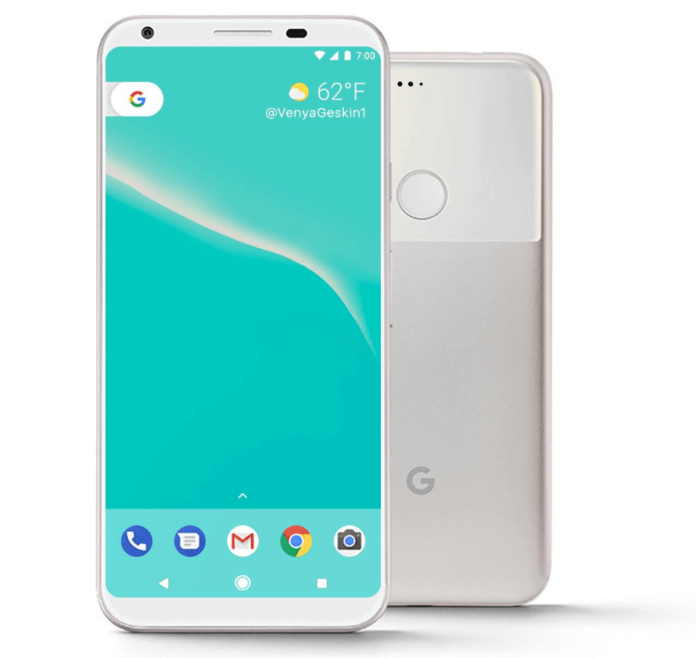 Now it seems that the Google flagship might feature a pressure-sensitive frame á la HTC U11's Edge Sense. With this features, users will be able to launch Google Assistant whenever desired, even when the display is switched off. As is the case with HTC's Edge Sense, a user can customise the squeeze intensity such that it does not get triggered accidentally or become very difficult to use in day-to-day operations. It is alleged that the company is also working on adding in new functions to the squeeze which will allow the user to change the audio state of the device to silent and so on.
Read More: Google Pixel XL 2 renders leaked
The XDA report further elaborates that Google is working on providing features like display profiles. This feature is already present in a lot of third-party manufacturers but is omitted in the stock Android ROM's. Owners of the Pixel 2 range might find their devices supportive of multiple display profiles that will be accessible under the Display Settings. This was ascertained via the presence of sRGB display profile in the Developer Menu alongside with the Vivid Colours option.
What do you think of these new features? Let us know in the comments below and remember to subscribe to our social media to keep up to date with the latest in the world of Android.