Google introduced Lens as a somewhat exclusive preview of the Pixel 2 lineup on October 4. However, they also said that the visual search feature would soon be pushed to more previous Pixel devices. Also, Lens was also promised for Assistant in the near future.
In September, Pixel users could already access the feature in Google Photos. Now, it seems Lens is showing up in Assistant of some Google Pixel phones. If you own a Pixel and haven't used Lens, it can be activated when users are looking at images or screenshots. When it rolls out to Assistant, it will have the Lens icon in the bottom right corner when Assistant is called.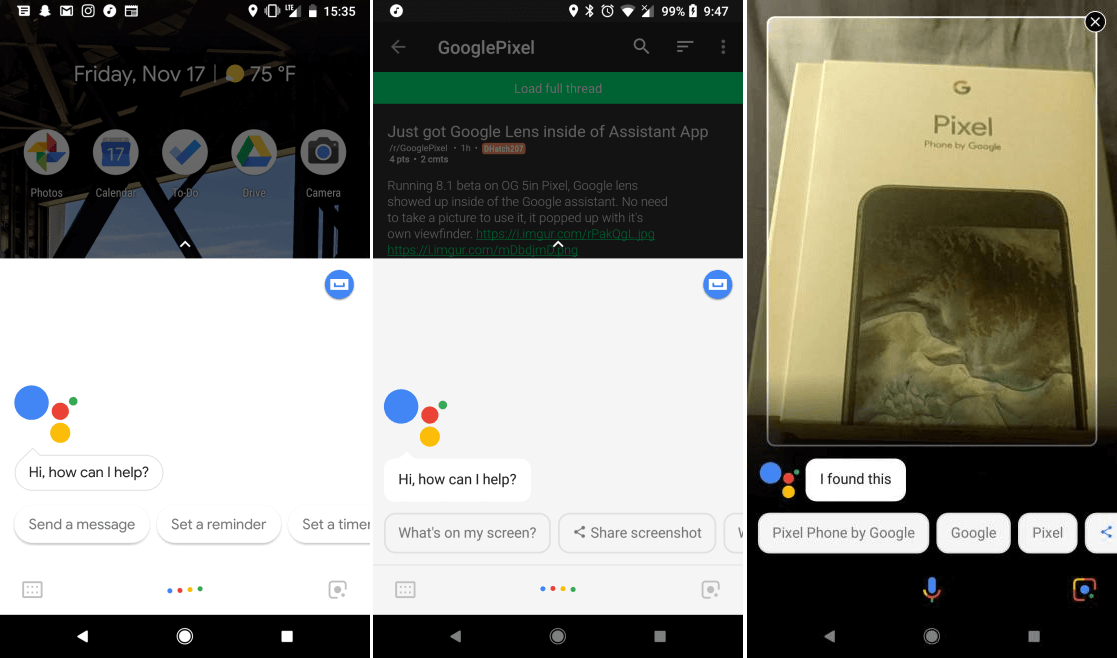 When you press the Lens icon, you'll be taken to a viewfinder. In the viewfinder, tapping on the screen will lead Lens to analyze the objects in view and will consequently search for them. Results are shown in a carousel of small captions near the navigation bar. Also, Lens will hint at what it's searching by displaying a rectangular cutout around the object.
This is not yet a global rollout, but some users are seeing this feature pop up on their Pixel phones. We presume it should roll out to all users in a few weeks.
In case you're still in the dark as to what exactly is Google Lens, we will leave you a link from the official Google channel. A single video is much better than a lot of images. Hence, check the video below to get an idea of how Lens works.