Google has been prepping its newest instant messaging app for the desktop for some time. And we are glad to see its finally here. Head of product, Amit Fulay officially declared on his Twitter handle that the long awaited feature was being rolled out globally. Although, right now its relegated to Android. To be honest, this was quite an important missing feature that Allo badly needed. A lot of people like seamless integration of messages on their phone and PC. And this feature alone makes Google's newest IM a lot more tempting.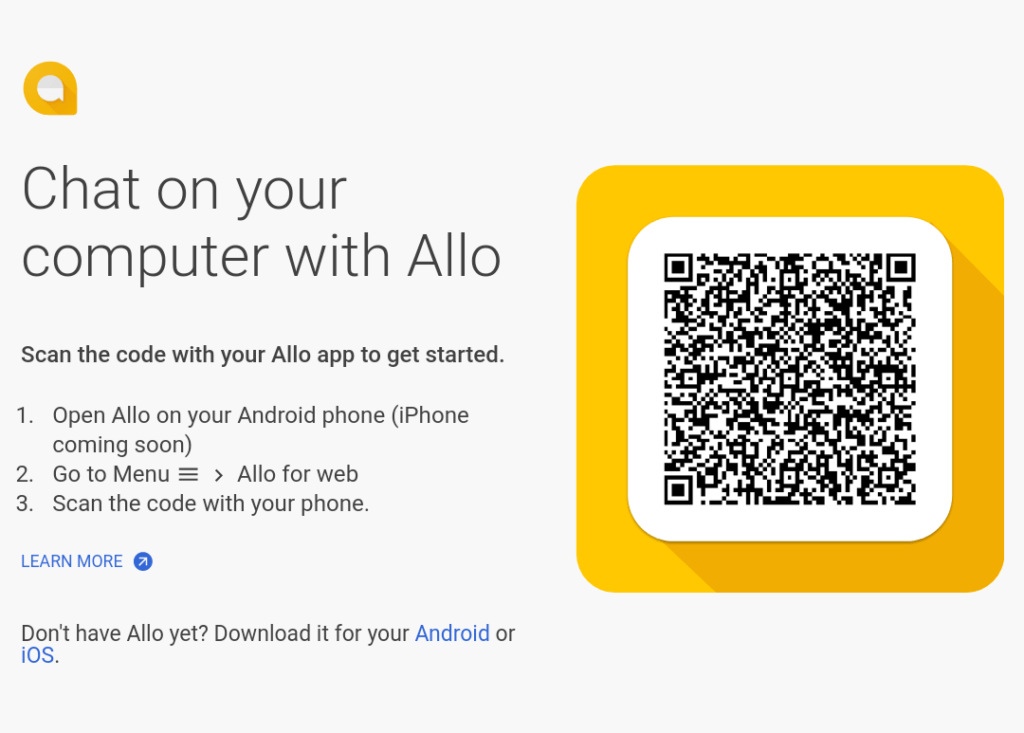 Google recommends users to update to v16 but that is not a necessity. After update users will see a new "Allo for Web" option in the side menu. Also, there is a QR code scanning option as well for direct approach. Bear in mind, the feature works with Chrome browser for now. Other browsers don't seem to be compatible. In the Chrome browser, users will have to jump on to allo.google.com/web. Once there, a QR code will be shown, and users will have to scan that code with the QR scanner on the Android app. That's it.
Allo for web is here! Try it on Chrome today. Get the latest Allo build on Android before giving it a spin https://t.co/OPn6Q5hdkg pic.twitter.com/awxr9wFvoD

— Amit Fulay (@amitfulay) August 15, 2017
Much of the functionality is intact for the web client. Messaging, stickers, emoji, Google Assistant, and sharing are all there. But a lot is missing too. For example, users can't remove or add members in the web client, block a contact, backup data and much more. But this will improve with time. Google has a 'learn more' page dedicated to the new feature if users want to know more. We expect iOS compatibility to follow soon.
Download Link: Google Allo for Android