It really sounds weird, but Google's native Gmail app didn't have options to open phone numbers addresses via tapping on them. Google has just added that feature right now. Many of us are used to checking emails and we regularly find numbers and addresses on our emails. The only way to use them is to copy and select the whole line and then paste it again in the respective app. If you've done this before, it is quite annoying. Many times, it leads to wrong selection, deletion, and other problems. It is a bit surprising that Google takes so much time in adding such a handy feature.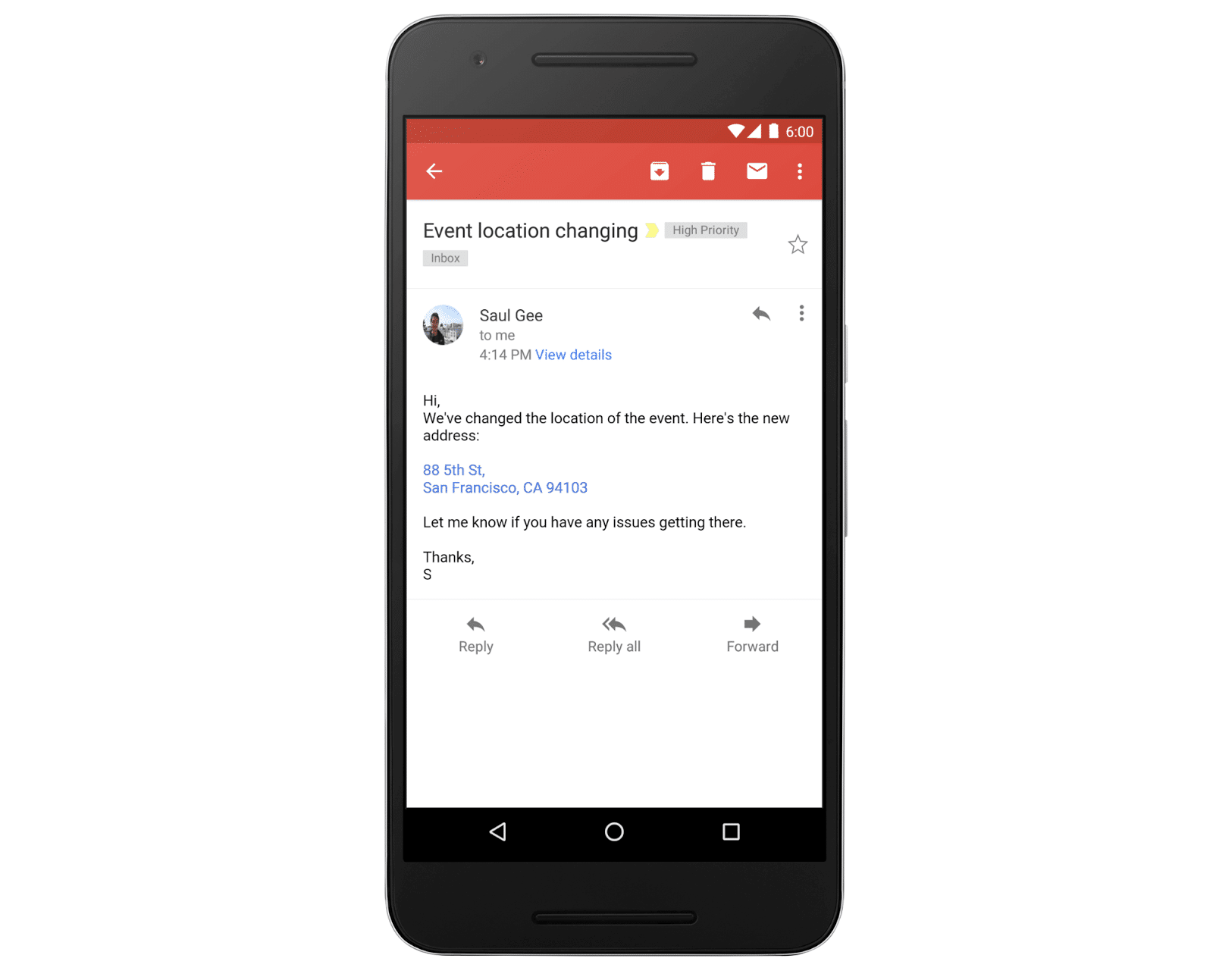 The latest update to Gmail and Inbox will now come with tappable phone numbers and addresses. Once you tap on them, you will be taken to the respective app, be it dialer or Google Maps. Further, email addresses will also be clickable and when you tap them, a compose window with the same email address will be opened.
The new feature has been integrated into both iOS and Android apps. But, it might take up to three days for users to actually see the feature.