Earlier this week, leaked images of the iPhone 8 suggested that we might finally be getting a fingerprint scanner that is embedded into the display. Now that Apple has figured the technology out, it is ok to think that Samsung has figured it out too. But disappointingly that is not the case.
Though earlier rumours had suggested that the Galaxy S8 would be able to compete with the iPhone 8 in this regard, latest schematics say otherwise. A latest report also claims that the Note 8 will launch early in August prior to the commencement of IFA 2017.
SlashLeakshas posted images that allegedly shows the schematics of the Note 8. The diagram confirms that the smartphone will have a dual camera setup with a dual flash on the rear. It is also worthy to note that a dual speaker system can be found with one speaker located on the bottom and the other one located at the top.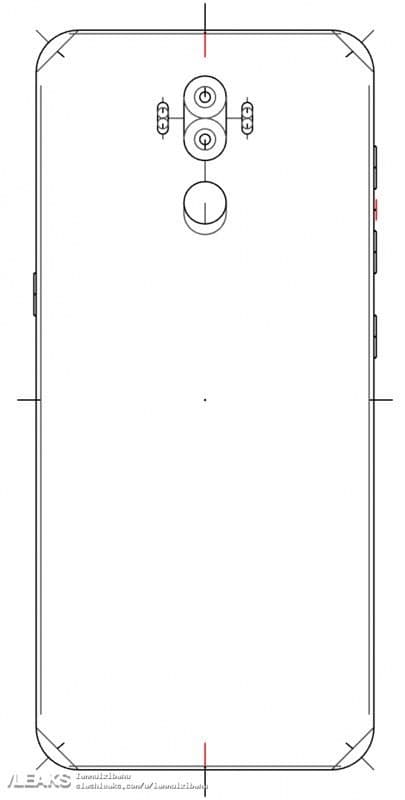 The schematic also reveals that the Note 8 will retain the headphone jack while an opening for the S-Pen can also be found. The bottom doesn't look a whole lot different when compared to the Galaxy Note 7.
The rear is where things get a little disappointing. A circular figure is seen just below the dual camera sensors, indicating that the rear fingerprint scanner is here to stay. Many rumours have claimed that Samsung might finally integrate the fingerprint scanner into the display for the Note 8. However, one good news is that the fingerprint scanner can be seen below the camera's, which should make it a lot easier to reach.
This might mean that the iPhone 8 will be the only device to ship with a fingerprint scanner embedded in to the display, giving it a massive advantage.
Are you ok with the design? Or do you feel that Samsung should implement the display-integrated fingerprint scanner technology? Let us know in the comments below.