The Galaxy A8 + 2018 has been a staple of the rumour mill in the past weeks. But nothing is as satisfying as a video footage. The Galaxy A8 + 2018 or what once used to be the A7 (2018) just got leaked in an HD video three-min long. You can look at every possible angle you want. What can we say? That's all we need now till the launch date.
The leaked video debunks a number of rumoured stuff regarding the handset too. One of them being the placement of the fingerprint sensor. The other thing is that there's no Bixby button on the phone. This might be a big relief for some people out there. Also, the screen is not curved on the phone but it has thin bezels. Moreover, there are 2 front-facing cameras on the phone as opposed to one from recent generation. This will be a new thing for quite a many Samsung users. The Korean brand hasn't been very keen with selfie shooters on its phone and these dual shooters mark a change in the brand's strategy.
https://youtu.be/n-JITwMpJto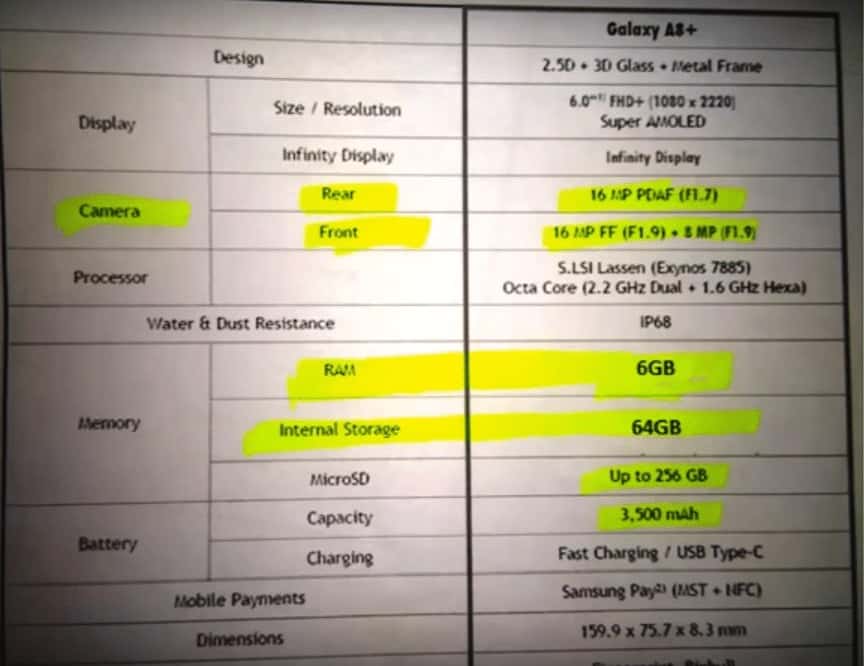 The specs of the phone have also been confirmed with this bare-all leak. We imagine this will be a real party spoiler for Samsung but this isn't the first time it has happened. Now there's almost nothing we don't know about the phone except a few things like pricing.
From what we're hearing, the A series is also set to get a big bump in pricing with all these new features. Some industry insiders expect the phone to be priced as high as $600. At such an A-grade price, we wonder what response potential buyers will have.