Scientists claim to have developed a method of converting human waste into a food source that could be used by astronauts in future space missions.
Microbes will be used to break down solid and liquid waste (subtle description for feces and urine) to create a protein and fat-rich substance that is safe for human consumption.
"We envisioned and tested the concept of simultaneously treating astronauts' waste with microbes while producing a biomass that is edible either directly or indirectly, depending on safety concerns," said Christopher House, professor of geosciences, Penn State.
"It's a little strange, but the concept would be a little bit like Marmite or Vegemite, where you're eating a smear of 'microbial goo.'"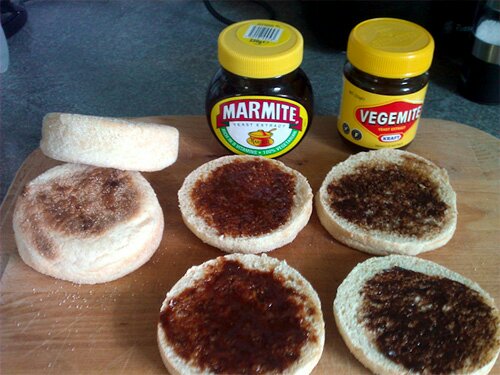 One of the major hurdles for space explorations is the source of food. Growing food on board the craft is one of the most viable solutions, however, this method is energy and water intensive. Another solution like bringing food from Earth will increase the mass of a spacecraft and so the fuel costs.
The new method involves anaerobic digestion, something that we frequently use on Earth to treat waste and by-products. Anaerobic digestion is often considered as an efficient way of breaking down materials in the absence of oxygen.
"Anaerobic digestion is something we use frequently on Earth for treating waste," said House. "What was novel about our work was taking the nutrients out of that stream and intentionally putting them into a microbial reactor to grow food."
The process also produces a methane gas which will then be used to grow another strain of microbe called Methylococcus capsulatus.
This type of bacterium is currently used as an animal feed, containing 52 percent of protein and 36 percent of fats. This could also potentially feed astronauts in the future.
"Imagine if someone were to fine-tune our system so that you could get 85 per cent of the carbon and nitrogen back from waste into protein without having to use hydroponics or artificial light," said House. "That would be a fantastic development for deep-space travel."
While this method is not yet ready for application, it will provide the scientists a new model in creating a renewable food source aboard the spacecraft.
Recycling human waste to become safe again for consumption isn't a new method for astronauts though. On the International Space Station, for example, water is extracted from astronaut's urine, whilst feces is just simply injected into nothingness.
Aside from being efficient in producing a new food source, this method is also able break down waste quickly.
"That's why this might have potential for future space flight," said Professor House. "It's faster than growing tomatoes or potatoes."