Earlier at Computex, AMD revealed the Threadripper CPU. It also told that Frontier Edition of Radeon Vega cards will be out on 27th June at an event.
While we are eagerly anticipating for the event to witness the launch, Meanwhile, Radeon Vega Cards were listed on a retailer website, SabrePC along with the price tags surprisingly.
While the Radeon Vega Frontier edition is still a few days away from the Official launch, the graphics cards can be now pre-ordered through various retailers. According to Videocardz blog, Scan UK and Sabre PC have listed the two variants of the Vega Graphic cards,the Air-cooled variant and the liquid cooled variant. These Vega cards are listed along with their specifications and price range. SabrePC is one of the industry's leading retailers focusing on workstation and server products.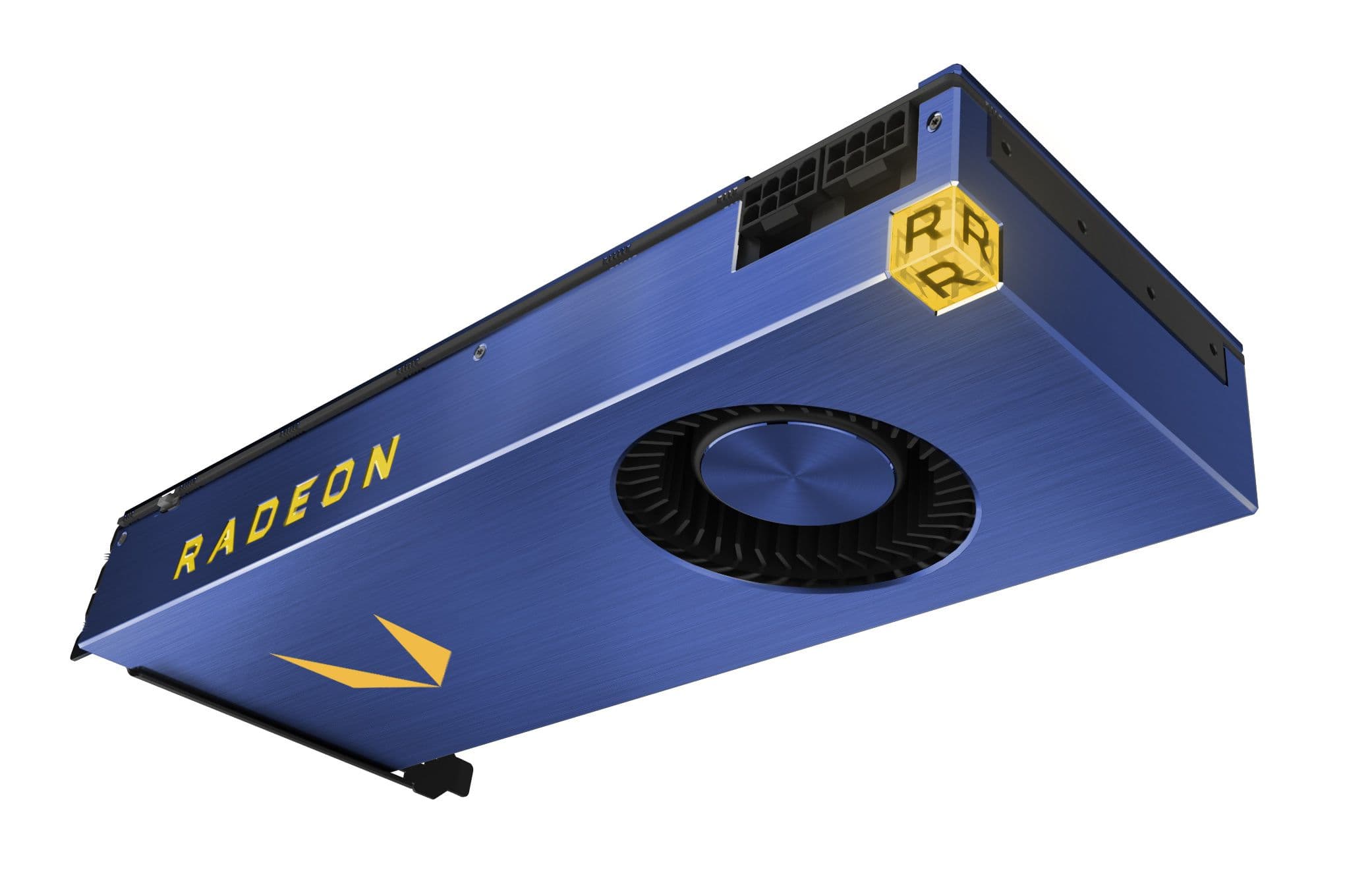 The price of the air cooled model is $1199 and the price of the liquid cooled model is $1799. But as these are frontier editions, they have significantly high prices. we expect official models will be much more affordable.
Technical specifications:
Vega based architecture.
4096 stream processors and 64 Next-Gen Compute Units
13 TFLOPs of FP32 and 25 TFLOPs of FP16 computing performance.
16GB of HBM2 VRAM in two stacks (8 GB per stack).
The graphic cards have a total bandwidth of 483 GB/s and a pixel fill rate of 90 GPixels/sec.
3x DisplayPort and 1x with 4K60 support
DirectX® 12.1, OpenGL® 4.5, OpenCL™ 2.0, & Vulkan® 1.0 API Support
The whole Graphic card is powered by a dual 8-pin connector and they will be cooled by their respective cooling systems. It is little surprising how the Air cooled Frontier Edition card is priced at $1199, which is cheaper than similar NVIDIA Quadros (and Radeon Pro cards, for that matter), and is perfectly aligned with NVIDIA Titan Xp pricing.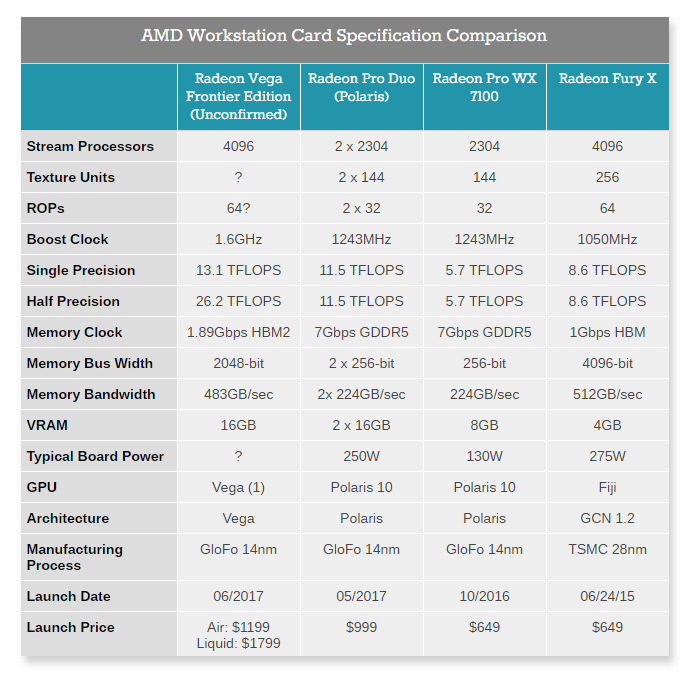 Previously, AMD during Financial Analyst Day had announced the Radeon Vega Frontier edition graphics card. This new card range is aimed at performance hunger and deep learning solutions. After two years, AMD's RTG team is releasing a competitive card that can challenge the NVIDIA's high-performance Pascal solutions.