Even as we have less than 24 hours to go for the official launch of the Samsung Galaxy S8 and S8+ in India, Flipkart has gone ahead and created a separate landing page for the new upcoming smartphone. Currently it lists no details apart from the salient features of the Galaxy S8 series smartphones which will be detailed and priced only at the launch event on the 19th.
Read More: The Samsung Galaxy S8 and S8+ unpacked
Flipkart has gone ahead and made this move but Samsung has not declared it as an online exclusive tie-up, yet. So it should be available on other popular e-retail sites like Amazon.in and in all major retail stores like Croma and Reliance Digital. Samsung is likely to release a dual-SIM variant of the Galaxy S8 and S8+ powered by the in-house Exynos 8895 SoC rather than the US variant which will feature the Snapdragon 835. As reported earlier certain features like Bixby will not be supported on launch day but due to the device featuring NFC and MST modules it would support the newly launched Samsung Pay in India.
All is not well with the Korean electronics behemoth though, a recent report in the Korean Herald states that a number of pre-order customers are facing red tinting issues on their Galaxy S8 devices. The company has acknowledged the issue and stated,
"It is not a quality problem and it can be adjusted with the phone itself. If the color still appears to be reddish, customers can change it at the service center."
Though most users facing this issue have stated changing their display settings has not resolved the problem. This does not bode well for Samsung which has been under much public scrutiny since the Note 7 battery fiasco of last year. Industry analysts feel that this might have been due to the company trying to rush the device out as soon as possible while using a red tint technology to maintain the colour balance.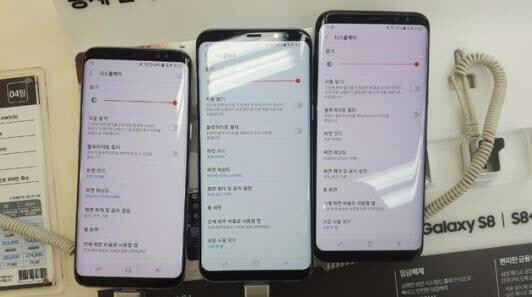 Follow us on our social media to keep up-to date with the latest in the world of Android.