Fastrack, the watchmaker company which is owned by Titan is well known for making watches for the younger generation. Fastrack today launched Fastrack Reflex which is an activity tracker for people who like to keep track of their daily exercise like walking and running. Fastrack Reflex can even track sleep data and can be used to determine the people's sleeping habits.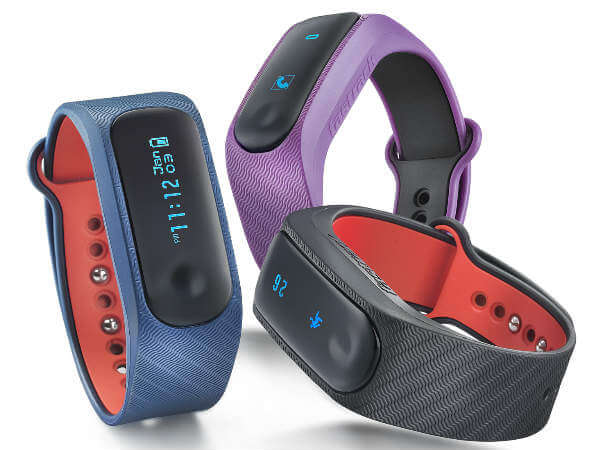 Fastrack's Reflex comes in various different colour options and each of this options has a dual-colour band with the outside part of the band having a different colour to the inside part of the band. Fastrack's aggresive pricing also means that this band is targeted towards the younger generation.
Fastrack Reflex is compatible with both Android and iOS. It also shows notifications for phone calls and text messages, and features support for vibration alarms as well. If you've been inactive for a while, the tracker will remind you to leave your couch or desk and walk.
Fastrack says that the Reflex fitness tracker is splash resistant which means that it cannot sustain under swimming pools or showers. The tracker can be charged using any USB adapter or USB ports on laptops or desktop PCs.
Fastrack Reflex at a price range of Rs. 1,995 comes directly in competition with the Mi Band 2 launched by Xiaomi which also has the same functionality as the Reflex and comes at a price of Rs. 1,999. One advantage with the Mi Band 2 is that it has a heart rate tracker but it is a passive one which means it can track heartbeat whenever requested but doesn't track the heartbeat continously.
Fastrack Reflex will be available primarily in offline stores. Fastrack said that these activity trackers can be purchased from Fastrack, World of Titan, and other retail stores in India.
Fastrack claims that the Reflex has a battery capacity of upto 14 days. Fastrack Reflex will certainly attract the customers loyal to the Fastrack brand but the absence of heartrate tracker may result in loss of sales. Stay tuned for more updates.